SUV the ideal type of vehicle for a young family wanting room to grow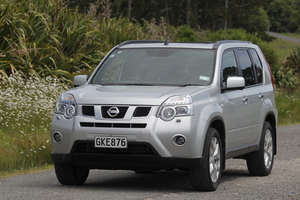 The dilemma: Danella's 2000 VW Bora has just died and as both she and her fiance are tall they want something with high ground clearance and plenty of legroom. "The Bora was a lemon from the get-go that's been haemorrhaging money for the past two years," says Danella.
"We would like leather and heated front seats, plus fuel economy is paramount. We are also looking at adding a baby to the mix soon so want something big enough to put a stroller in the boot and a capsule in the back."
Well, after your current vehicle ownership experience, Danella, it shouldn't be difficult to convince you to go for something more reliable, as well as more practical, especially with an addition to the family planned.
VW has in recent years, made significant mechanical improvements and price realignments to their model range. These improvements are reflected in the NZ new vehicle sales charts where they can, on a given month, give the well-established Japanese and Korean brands a good run for their money.
Older models, however, are potentially higher risk especially when you include used imports.
In your price range we recommend you play the more conservative game and look for vehicles with a proven reliability record. Be careful, however, as it's very dangerous to assume every vehicle in this category is bullet-proof. Do your own checks or get a comprehensive vehicle inspection carried out before committing to purchase. It may help avoid a repeat of what you are currently experiencing.
The wish list you have is very similar to many buyers looking to upgrade their vehicles. The once popular family sedan has been overtaken with a preference for a station wagon or SUV. In your case, the SUV would appear to be the better option with the higher ground clearance requirement. The budget $30,000
Mitsubishi Outlander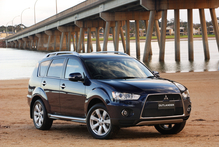 The 2008 top-of-the-range VRS model includes most of your requirements with the addition of 4WD plus an extra row of seats. This seating configuration can be either useful or spend most of its time folded into the floor to create more boot space but it's all part of the upgraded package. Estimated combined fuel consumption would be about 9.0l/100km.
Nissan X-Trail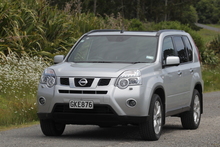 The 2013 2WD X-Trail ST offers extremely good value for money and practicality even though the body shape may polarise some potential buyers. Standard features include roof rails, Dynamic Stability Control, full length curtain airbags, Bluetooth and leather steering wheel. You will have to compromise on the leather heated seats but the gains far outweigh the losses. Combined claimed fuel consumption is 8.4l/100km.
Honda CR-V Sport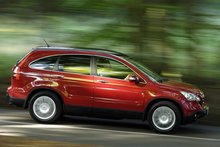 The 2008 model ticks almost every box for you including heated leather seats plus acceptable claimed fuel consumption (8.7l/100km). Goodies include climate control air conditioning, cruise control, rain sensing wipers, parking sensors and electric sunroof. Downside is that for this specification level, you will be looking at a much higher odometer reading in your price bracket.

Driven recommends
Depends on what the body frame will fit into and feels comfortable in. The X-Trail gets you into a near-new vehicle which should provide extra peace of mind.