Bob Wallace, who has died in the US, was a test pioneer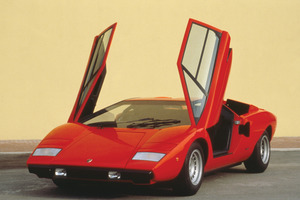 Lamborghini's original test driver and development engineer, New Zealander Bob Wallace, has died at the age of 75.
Wallace was the chief test driver for the Italian sports car company during its early years from 1963 to 1975.
He was born in Auckland in 1938 and moved to Italy when he was 21. He loved engines and motorsport, and began working with such teams as Ferrari and Maserati.
His mechanical expertise was put to good use during the Nurburgring 1000km endurance races of 1960 and 1961, when he was the chief mechanic for the winning Maserati Birdcage. Following his stint in motorsport competition, he moved to Automobili Lamborghini and played a leading role in the creation of the Lamborghini V12 engine.
Before long he was Lamborghini's chief test driver, blasting the company's developmental prototypes under the cover of night, along the Autostrada at speeds of up to 280km/h.
He also took a young Valentino Balboni under his wing as his apprentice, paving the way for the Balboni legend among Lamborghini aficionados.
The influence Wallace had on Lamborghini went much deeper than simply testing each new car to roll off the production line.
He was also actively involved in the development of the world's first true supercar, the legendary Miura.
Ever the keen driver, he began to work on a number of one-off competition prepared variants of models in the Lamborghini range. Nicknamed the "Bob cars", the three were Wallace's pet projects as Lamborghini had no desire to race them.
The most famous of these was the Miura Jota, a stripped-out race-prepared variant of the Miura, which was destroyed during a test drive. This also convinced Lamborghini to produce a limited run Miura SVJ.
Wallace's one-offs of the Jarama and Urraco models also were produced.
After helping to develop the Countach, Wallace left Lamborghini in 1975, moved to the US and started his own Italian car garage in Phoenix, Arizona.
Lamborghini president and chief executive Stephan Winkelmann said, "The death of Bob Wallace hit me and all of us at Lamborghini, and leaves us with a great sorrow.
"As the first test driver of the company, Wallace played a key role in the early years of Lamborghini and strongly contributed to the birth of the myth of the Bull."