An upswing in sales across brands revives optimism in NZ's motor industry.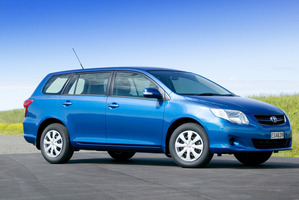 New car sales in New Zealand look set this year to be back to pre-recession numbers thanks to a strong October.
October new car registrations took the market over last year's total of 64,019 vehicles with a combined year to date total of 64,285.
Not only was October the second strongest month this year, it was 35 per cent (1908 units) up on October 2011 - 5428 versus 7336.
Year to date passenger cars are 11,236 units up (21.2 per cent) on 2011 - 53,049 versus 64,285.
Commercial vehicles are holding their own, up 454 units on October 2011 - 1598 versus 2052. Year to date this segment is running 13.4 per cent (2391) ahead of 2011 - 17,787 units versus 20,178 units.
Perry Kerr, chief executive officer of the Motor Industry Association, again said all MIA members are happy with the way the market is performing.
"The global and local industry has faced its fair share of challenges over the past three years, all of which have impacted on sales," he said. "We have now climbed out of the hole and are back on a firm footing and will be very close to, if not breaking, the 100,000 unit mark for new vehicle sales, putting us back to the levels we saw prior to the GFC."
Toyota retained first position with passenger car sales recording 1862 units. Ford was in second place with 928, followed by Holden with 720.
In the commercial segment, the top three positions were Toyota (585), Ford second (261) and Nissan third (227).
The Toyota Corolla was the top selling model with 846 registrations followed by the Ford Focus with 344.
Next was the light commercial Toyota Hilux with 334 followed by the Suzuki Swift with 299.