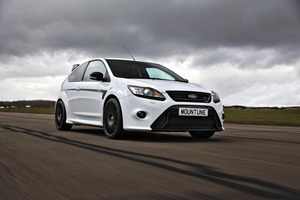 A new company based in the United Kingdom is providing a bespoke used car shopping service for New Zealanders interested in buying stylish European vehicles and looking to make the most of the Kiwi dollar's high value against the low British pound.
Car Shopper was founded by in Christchurch earthquake refugee Beth Jolly who was struck by how much cheaper cars were when she moved to Britain, even when you factored in the costs of shipping to New Zealand.
So she set up the website www.carshopper.co.nz, which is run from Christchurch, and sources cars for New Zealanders for a flat fee.
"Our customers are people looking for a good deal on a late model European car and who are happy to entrust the sourcing, the paperwork and the shipping to us," said Jolly.
"Our sampling indicates that purchasers can save up to 30 per cent by buying a UK used car through our system."
Prospective purchasers work with Car Shopper to specify their car requirements: make, model, year, mileage, budget and so on, then Car Shopper sources a range of cars from trusted vendors for purchasers to choose from.
Once a car is chosen, it's inspected by the RAC and Car Shopper. Checks ensure that the car is (on paper) compliant with New Zealand regulations and is not stolen or an insurance write-off.
A comprehensive mechanical and structural inspection is done by the RAC, and selected cars are personally inspected by the Car Shopper team within 1.5 hours or 95km of their Wiltshire, southeast England base.
If the car passes inspection, the buyer purchases the car from the vendor.
To finish the process, Car Shopper then makes the shipping arrangements.
A drawcard for Kiwi customers is a potential 20 per cent VAT tax refund on some late-model vehicles.