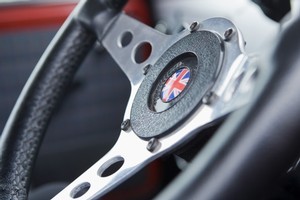 The US state of Nevada has recognised the driverless car is no longer part of science fiction.
It has become the first state to issue regulations for the operation of self-driving vehicles, "surely the future of automobiles", said a Nevada transport official.
So how will the driverless car change life in America? University of Chicago professor Robert Bruegmann says it might accelerate urban sprawl.
He says each successive breakthrough in transportation technology in the past few hundred years has resulted in more dispersed, lower-density settlement patterns in almost every urban area in the world.
The railways of the 19th century, for example, grew businesses and population numbers at the centre of large industrial cities at the same time as they allowed urban dwellers to live in ever-more-remote suburbs.
Bruegmann, professor emeritus of urban planning, says there is a tendency to believe there is an inherent difference between private and public transportation - the car versus the bus, for example - from those who encourage public transportation as a way to cut traffic congestion and fuel consumption.
"But given the technical advances of recent years, trains and particularly buses are no longer necessarily more fuel-efficient per vehicle kilometre travelled than the car," he said.
"For the vast majority of trips, they are much slower. At best, policies encouraging transit use at the expense of automobiles involve painful trade-offs."
He says the driverless car might break down the division between public and private.
It might reduce congestion by maximising the use of existing highways and taking passengers farther and faster with greater comfort. It could also help to ease traffic fatalities and congestion.
"The driverless car could well extend that flexibility, combining some characteristics of automobiles and public transportation and allowing people more choice in the way they live," he said.