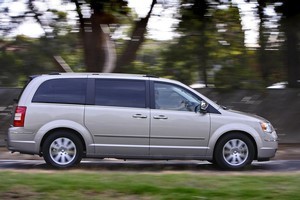 The British Government is to give police the powers to issue on-the-spot fines for careless driving.
Under the new rules, which are likely to take effect next year, motorists will be instantly penalised for irresponsible manoeuvres, including tail-gating, undertaking or cutting up other drivers.
Under current British rules, police have to pursue offenders through the courts in order to impose a fine and points.
But under the new plans, police will take down the driver's details and issue a penalty notice through the post.
Fines will start at £80 ($161) and offences will be given one of three seriousness ratings: non-endorsable with a fine, endorsable with three points and a fine, and prosecution in the courts.
Offenders in every case will have the chance to appeal.
A spokeswoman for the UK Department for Transport said: "Prosecutions for careless driving have fallen steadily over the last 20 years, but we don't think incidents of careless driving have fallen at the same rate."