31 Jul, 2017 10:52am
3 minutes to read
Emirates Palace is the height of opulence, but it's not as expensive as you'd think.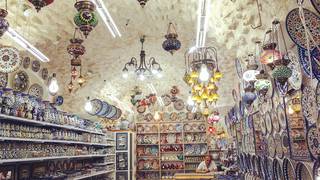 11 Jul, 2017 5:00am
8 minutes to read
Stephanie Holmes discovers a multitude of treasures in beautiful, baffling Jerusalem.
16 Dec, 2016 3:00pm
4 minutes to read
Stephanie Holmes checks into a huge junior suite with palace views.
19 Oct, 2016 5:00pm
4 minutes to read
Nick Jenkins discovers a friendly way to visit the turbulent Middle East.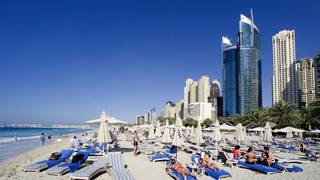 19 Sep, 2016 3:38pm
5 minutes to read
Alison Stephenson realises why her luxury hotel was so cheap - it's 50C outside.
15 Sep, 2016 2:07pm
2 minutes to read
'Magnificent mosques, diverse history and unrivalled hospitality,' are drawcards for the country.
1 Sep, 2016 5:00am
7 minutes to read
Graham Reid spends 24 hours in Dubai International's famously huge and busy terminals.