Carollyn Chaplin, an Executive in Residence at the Icehouse who works with in the Hatchery Programme start up business and entrepreneurs on building a brand from scratch.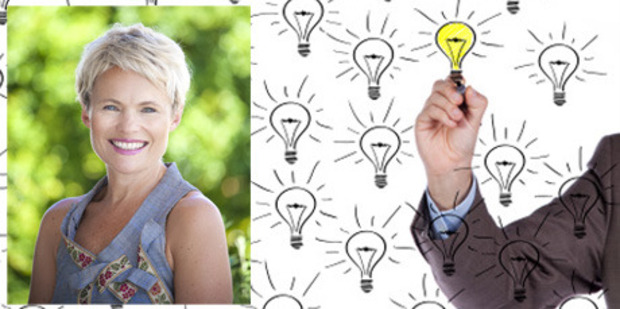 When building a brand - I always start with a client's own personal story. At the Icehouse's Hatchery, where people come with their new business ideas, we explore why they got into this business originally and why they are here today, what are things that have inspired this journey.
For example we worked with Peta Tearle, a very talented colourist. We journeyed way back into her childhood and she discovered some very significant design and colour memories - her love of fabrics and patterns, the coordinated dolls clothes and the knitting projects she embarked on with her grandmother. These were gems that help form the emotional essence of a strong brand.
For some, the journey stems from a "personal pain point"

I am currently working with a very clever costume designer, Jane Holland who has worked on many well-known international films. Her own personal pain point inspired her to design and create a very functional and fashionable pair of jodhpurs that she intends to share with the world.
See shed11.com.
An entrepreneur must ask what they want from their business today and in the future
We look at the target customer segments and through some market research and validation we understand what the customer pain points are and where they see value in the proposition.
Map out the competitors - What are their brand personalities? Where are they positioned? What market space do they own? What are the gaps in the brand matrix? Are there gaps? What can you own?
A stand out brand personality
And if all the work and the thinking and questioning come together, what shines through is a 'stand out brand personality'. It's a great moment when you have been working with these businesses and you know they have hit the 'brand jackpot'. They have identified what they believe in and what their customers can believe in. The brand will form the heart and spirit of their journey ahead.
If you can do this thinking up front then it can form a powerful blueprint for the business from a very early stage. It can be driven internally into the culture and makes it easy for the customers to connect with the brand from the start.
The Hatchery Program:
theicehouse.co.nz
The three month Hatchery Program is run through the ICEHOUSE, targeted toward entrepreneurial thinking people that have a new product or concept they want to develop into a business.

Is your business prepared for a natural disaster - do you have personal/ company insurance, business interruption, health insurance? Reflections from Christchurch companies. Email me, Gill South, with your story at the link below: