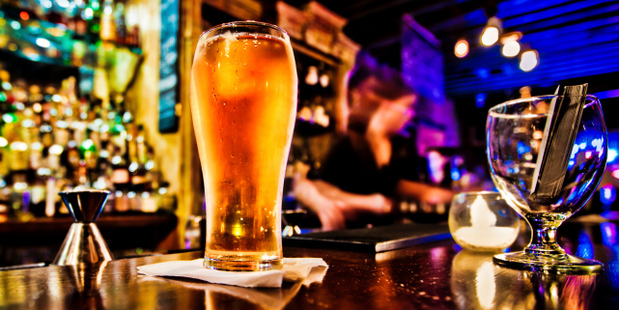 Sometimes it feels like you have to own a purple dinosaur costume to prove you don't hate kids. Some kids are great, but saying you "love kids" is like saying you "love people".
There are some real doozies out there, and you cannot possibly make such a broad statement.
It was a chilly Wednesday a few weeks back, 6.30pm at my local pub, when children really started to bother me. While parents ignored their existence, one baby cried for 20 minutes, two five-year-olds played hide and seek amongst the beer taps, and a scattering of others made a fort out of barstools.
As I discovered that Wednesday evening, when all I wanted was a quiet drink and a friendly chat with the barman, kids - when in public during the witching hours between their 5.30pm fish finger dinner and 7.30pm race-car bedtime - are a nightmare. And I want to stay every sticky-fingered second out of it.
Now, I'm sure my temporary feeling of discomfort is worlds away from the constant horrors that come with dealing with children 24/7, but there you have it.
I can appreciate the need for parents to relax. But there are few places in the world that are truly "only adults allowed", and bars - establishments where adults are sometimes at their worst behaviour - should be at the top of that list.
It's important to get my "bar" terminology straight here. We are not talking the family restaurant; we are not even talking a beer garden during the daytime. We are talking after-dark drinking establishments that won't make a Traffic Light and have "food menus" comprising little more than olives and cured meats. We are talking British-style pubs with burly Scots pulling the pints. We are talking quiet corners stocking $200 champagne. Granted, we're not discussing hard-drinking, house-music clamouring clubs. But just because there's a Scrabble board in the corner, doesn't mean it's game time.
The bar is the one place non-parents can drown our sorrows, and we'd prefer them not to be overshadowed by those of a toddler. We don't want the pressure to play peek-a-boo.
We don't like pretending not to notice little trolls pulling on our hair. If we're doing any stumbling, it'll be because we've had one too many - not because we're circumventing little crawlers on our way to the loo.
We all know children are not quiet. Or rather, they're not predictably quiet. Kids can be well-behaved and polite, but there must be something about the sight of pint glasses or the smell of hot chips that turns them into over-excitable gremlins.
The best parents, of course, would leave the kids at home. They don't want to watch their spawn tipping over a glass of Pinot any more than you do. A relaxing trip to the pub is not worth the effort and apologies of herding children, surely. Seriously, Team Breeder: commit to a babysitter, and make a proper night of it.
Read more:
• How strict are you about mixing kids and alcohol?
• Is faux beer for kids okay?
Some parents are able to take their kids to bars and rely on them being well behaved (kids aren't animals after all), though from the eyes of a non-parent, these parents represent a very small minority. The bulk intent on dragging little people to alcoholic institutions let them run amok, with the expectation that they can abdicate caring responsibilities to the bar staff or other patrons.
From a non-parental point of view, kids in bars equal discomfort for all. We, onlookers, are uncomfortable because we're censoring ourselves, our language, and our fun because there are young'uns around. Bar staff, too, are uncomfortable because they worry if anything happens to your child under their roof, they're responsible. And the parents themselves are uncomfortable because they're so desperate for a drink they had to drag their kids with them - and now it's being ruined by over-tired minors.
The children themselves might seem perfectly comfortable at first. But when hurricane tempers blast through the room because they're tired and wired, they're uncomfortable too. And let's be clear: the kids aren't to blame for their floor-hugging tantrums because they're out way past bath time. Parents are.
Non-parents are also dismayed with the special treatment afforded to kids in bars. While we are paying $17 for a few slices of cheese and a quarter loaf of ciabatta, parents think it okay to BYO sandwiches and chippies and other bite-size distractions. Also, the loud and disorderly are thrown out pretty quickly, so why is throwing Barbie dolls around a pub and having a tanty on the carpet acceptable? A drunkard can't keep control of his behaviour any better than a toddler can.
I get it, parents. You miss the days without commitment. You want to retain some semblance of civility. Do the consciously un-parented a favour though, will you? I don't bring my booze to your preschool. Please don't bring your kids to my bar.