Proximity to great beaches and parks rates highly in survey in the second of our series on what it is to be a Kiwi.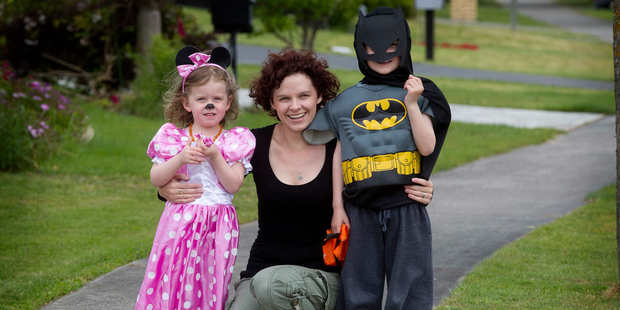 New Zealanders are proud of their landscape and people but acknowledge the Kiwi lifestyle comes at a cost, research shows.
In the Colmar Brunton survey "What it is to be a Kiwi", Kiwis were asked what they were most proud of about living in New Zealand.
Proximity to nature, landscape, beaches and natural parks rated highly along with personal safety and how we raise our children.
Kiwis strongly believe their fellow countrymen are dignified and polite as well as intelligent, while political corruption was kept to a minimum.
However, while 70 per cent of New Zealanders were proud of their lifestyle, only 14 per cent were proud of the cost of living. Of 1009 respondents, 29 per cent were not proud of our earning potential, and almost half were not happy with the cost of land and housing.
New Zealand Institute of Economic Research principal economist Shamubeel Eaqub said the trade-off for living in New Zealand, where many Kiwis enjoyed an envious lifestyle, was the cost of living.
"Cost of living is generally quite high in New Zealand and quite a lot of it is to do with the fact New Zealand is a small place in the middle of nowhere," Mr Eaqub said.
"But the flip-side of that is that's why it's such a wonderful place to live. There's not a lot of people and you're not bothered by all the things that are happening in the world. They're not necessarily unrelated things."
He said although New Zealand had its issues including child poverty and poor quality low-income housing, generally it was a "fantastic place to live".
"There is a premium to be paid to enjoy what's happening. If you choose to live in a place that's small and far away from everywhere then typically the cost of things will be a lot higher.
"But you don't have the pressures of large populations like you do in most cities."
He compared Auckland to Shanghai, a city of 17 million, and said there, population, pollution and transport pressures were taking their toll.
New Zealand was also blessed with natural amenities including pristine beaches, clean water and air, quality food, and a temperate climate, and Kiwis were a friendly bunch, he said.
"As you get bigger some of those things start to erode because it's hard to trust large groups of people because you don't know who they might be, but in small communities you know each other.
"I grew up in Linton in Christchurch and we knew all the neighbours. You don't get that in big cities. We enjoy our standard of living which is, broadly speaking, quite high."
While housing affordability in Auckland was declining, Mr Eaqub said in other provincial cities and towns it was comparable to the rest of the world, relative to incomes.
University of Auckland historian Associate Professor Caroline Daley said housing affordability was not a new crisis in New Zealand.
"The New Zealand Government at the turn of the 20th century was one of the first in the world to start building workers' housing because people couldn't afford housing," Dr Daley said.
"People often think this is a recent problem or a recent development and it's not."
Back to work to keep beloved lifestyle
Janice Bullen loves her New Zealand lifestyle so much she would not raise her two children in any other country, despite having to go back to work to pay for it.
Originally from Ireland, Mrs Bullen and her Kiwi husband Lance now both work full-time after she returned to work in December.
The 27-year-old had been at home with the Hamilton couple's children Lachlan, 5, and Aoifa, 3, but decided to go back to work early to pay for the lifestyle they had come to love.
"I wanted to go back to work when my daughter was 5 and so you wrestle with this mother's guilt about not being able to stay home and it's horrible, but at the same time I want to be able to visit Ireland every two years, and we want to be able to make more family memories like going to the beach, but it all just costs so much," she said. Life was now a juggle of work, school, daycare, after-school care and school-holiday care, she said. "It just means that you have to be super organised and on the weekends it's family time and that's it. We don't really have a social life.
"Everything we do is for our family so it's like a catch-22. We want to live in this beautiful amazing place but we have to work our arses off to enjoy it."
Mrs Bullen, who has New Zealand citizenship, said she loved living here even though her family was in Ireland and she wanted to give her children outdoor and sporting opportunities she never had.
"It's a fantastic lifestyle. It's so laid-back, and I love the way Kiwi kids are brought up.
"I find that New Zealand is very outdoorsy, chilled out and relaxed with the weather and I want that for my children."
The series
Yesterday: What makes us Kiwi
Today: Lifestyle versus cost of living
Tomorrow: Travel and moving overseas for employment
Thursday: Pride and culture
Friday: Intellect and success.