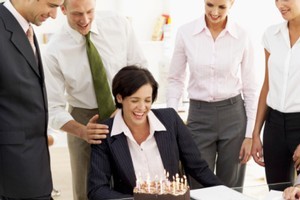 Sometimes the simple things in life are the most important. That's the same for the workplace. It doesn't have to cost thousands, tens or hundreds of thousands to create a better workplace.
Simple well-thought-out changes can make all the difference to staff morale. Jo Mills, general manager of Career Analysts, recommends employers allocate a few minutes a week to thinking about how they can improve their workplace.
Careers went looking for cheap/simple ways to improve a workplace. Ten of the top tips include:
1 Get rid of the irritants. "If the photocopier keeps jamming, replace it," says Mills. Make sure someone is responsible for re-filling it with paper on a regular basis. "Fix the wobbly table or the slamming doors," she adds. "Make sure there is always milk in the fridge and post-notes in the cupboard."
2 Offer flexitime. Allowing staff to work around commitments such as children or elderly parents can create an awful lot of goodwill. "Best practice workplaces increasingly are providing flexitime, more part-time positions or work from home options," says Matthew Beattie, chief executive of Instep.
3 Celebrate birthdays. Celebrating doesn't need to cost you a fortune, says Julie Cressey, chief operating officer at Madison Recruitment. "It can be as simple as just a nice email," she says. Birthdays are easy to celebrate and every employee has one - so no one gets left out.
4 Hold bake-offs. Bake-offs and shared morning teas are two more ideas suggested by Cressey. Everyone can bring in a piece of baking. This can be tied to fundraising for charities supported by staff members.
5 Walk your email. Robyn Bennett, who teaches the University of Auckland's short courses for administrators at the Centre for Continuing Education, suggests delivering emails in person. She says that we live in the information overload era where only 40 per cent of emails are deemed to be of any value.
"Rather than email the person sitting two pods or two floors down from you, get up and go and talk to them," says Bennett. "This will help improve workplace relationships and gives you the opportunity to get away from your desk."
6 Get the execs to muck in. "If Rob Fyfe (of Air New Zealand) can do it, you can," says Mills. Fyfe is known for spending time actually experiencing his staff's work days. That goes as far as cleaning the toilets on a long-haul plane, working as a baggage handler and flight attendant.
Fyfe also invites a staff member to sit in with him one day a month - even if he's meeting the Prime Minister.
7 Provide jugs of water. Lots of people get dehydrated at work, decreasing energy and productivity, says Mills. You don't even need a water dispenser to overcome this problem. Provide jugs of water and glasses at strategic spots through the office and the staff will feel better - quite literally.
8 Invite clients to morning teas or drinks. This might be internal or external clients. "There is nothing like a raving fan to make the team feel like they are making a difference," says Mills.
9 Run contests and awards. Give prizes such as movie tickets or bars of chocolate at monthly meetings. The contests or awards can be for something as simple as the best piece of customer feedback received that month. Find ways to make sure that everyone has a chance of winning, not just the same people every month.
10 Use the entertainment budget. Get the team to decide how the entertainment budget is spent each quarter, says Mills. "They may not want to go out for coffee. They may prefer to have pizzas once a month or have their family and friends in for a picnic."