These botanical beauty treats moisturise and promise much more.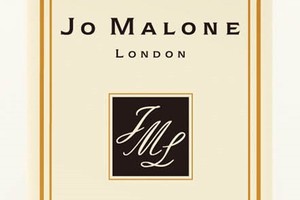 For true devotees, using body oils offers more than a skin-deep sensation.
We've previously highlighted the growing use of face, body and hair conditioning oils, but behind the trend - which has now spread well beyond the natural skincare sector - are those with a belief that in their purer forms, plant-based oils plug into the very stuff of life. If, like me, you are motivated more by performance and indulgence than philosophy, this school of thought at least speaks of wider well-being benefits.
I admit to being a bit slimed off oils initially, but I now regularly use them on my legs, and enjoy an occasional massage. Part of the appeal is that base or "carrier" body oils are often supplemented with essential oils for targeted aromatherapeutic impact, with the sensory experience delivering a "feel good" factor.
In Europe, where anthroposophical medicine is more widely practised than here - and has its roots in Rudolf Steiner's philosophies of combining spiritual awareness with health and science for a holistic approach - several long-established skincare companies have the approach at their heart.
As well as tapping into the recognised traditional medicinal properties of plants, the harvest methods used by the likes of Dr Hauschka and Weleda extend beyond organic to biodynamic farming systems.
Weleda's anthroposophical nurse in New Zealand, Cassandra Mossman, says using the right oils is about much more than moisturising. "The skin is the largest sense organ in the body; it is the gateway between our inner and outer worlds. It is therefore important that what we put on our skin is pure, natural and processed in a way that enhances the healing qualities of the plants so our bodies can use the substances to their greater potential."
Mossman says each of the Weleda body oils has different healing qualities for the mind, body and soul. "So many of us lead unbalanced lifestyles which lack the essential rhythm of life; this in turn speeds the aging process." Using the right oil on the body awakens desires for rest and renewal, which, she says "is the beginning to achieving and maintaining optimum health and beauty".
Anthroposophical concepts of matching treatments with the changing needs and characteristics of each individual have similarities to traditional Asian medicine and the Ayurvedic approach. At Spa Ayurda in Ponsonby, a special skincare range imported from India combines Ayurvedic wisdoms with modern beauty needs. It uses wildcrafted and organic herbs. Spa owner and range developer Rippan Sandhu, whose husband is an internationally recognised Ayurvedic doctor, has a signature blend called Oliana oil. The range is now being sold in spas in Australia and has won endorsements from the likes of New Zealand-born actress Rebecca Gibney.
Rosehip is probably the skincare oil most well known to New Zealanders, with a researched ability to improve skin tone and texture. It is used by a number of local companies, including Trilogy and Living Nature. Antipodes uses avocado, kiwi seed and goji berry oils, among others, and all emphasise the origins of their crops of choice.
Goji berry oil has also been chosen by a local boutique skincare company, Sans, which aims to combine the best of natural skincare with the latest knowledge about active ingredients which deliver measurable results. As well as goji, the company, started by Auckland hairdresser Lucy Vincent-Marr, uses olive and meadowfoam oils for their antifungal and antibacterial properties and macadamia for its omega content.
Expect more new names to emerge on the growing list of good oils out there.
Well oiled
To get the best out of an oil, it should be warmed first. This can be as simple as rubbing it between your palms before applying to the face or body.
Weleda's Cassandra Mossman says to pick a good oil you must first know your skin's needs and then look for something that includes as many organic ingredients as possible so that the plant's active constituents are of the highest quality to deliver results. Enjoy the process of oiling your body by taking time and keeping warm which will also increase the oil's activity for maximum benefits.
Spa Ayurda's Rippan Sandhu says oils improve skin texture and promote cellular regeneration. They can also have an antiseptic effect and act as a blood purifier by flushing out impurities from the cells. Regular massage not only improves circulation, but counters dryness, resulting in relaxed skin and a beautiful, flexible body. Use plenty of oil and massage from the feet upward.
1. Jojoba Company Pure Australian Golden Jojoba 30ml $24.90
This company recently launched a whole skincare line based around jojoba, which is widely used in the cosmetics industry as a carrier agent, but this time is the star of the show. Turns out jojoba isn't technically an oil at all, but the liquid wax absorbs exceedingly well because it is remarkably similar in molecular design to skin's natural sebum.
2. Sans Goji Cleansing Oil 250ml $62
A body cleansing oil with ancient Japanese origins that leaves skin feeling smooth and is said to be good for cellular health. Best massaged on to damp skin, it turns milky when it mixes with water and washes off easily, while retaining the skin's delicate pH balance. Sans also makes a body moisturising oil and an oil-rich regenerative cream, all paraben and sulphate free. (From Stephen Marr salons and the Marr Lab at the Department Store, Takapuna.)
3. Ayurda Oliana Oil 160ml $32
This mineral-enriched cold-pressed black sesame oil and almond oil is fortified with ingredients including turmeric, neem, fennel, olive and yashti, a naturally occurring zinc oxide known to have sun-screening properties.
Recommended for daily use before a bath or shower. Suitable for delicate skin, including babies. Those with very dry skin may also apply it after bathing. The oil is said to help stabilise the function of pineal and pituitary glands to enhance levels of the mood enhancer serotonin. (From Spa Ayurda, 213 Ponsonby Rd.)
4. Jo Malone Dry Body Oil in English Pear and Freesia, 100ml $165
This oil's "philosophy" is all about pampering. While it does contain olive, macadamia, and kukui and grape seed oils, the fragrance and luxury look are the strongest selling points. Around for a while in cologne form, this delicate scent is newly available as a non-greasy oil. If you prefer more punch, Jo Malone's distinctive Lime Basil & Mandarin fragrance is also new out in dry oil form. (From Jo Malone, Chancery, or ph 0800 JOMSHOP).
* Chanel also makes an indulgent dry oil in its Coco Mademoiselle fragrance.
5. Dr Hauschka Blackthorn Body Oil 75ml $44
This body oil is one of six from the German company and it has an organic sunflower carrier base. All use medicinal herbs and should be applied to skin that is still moist from the shower or bath. The water and oil form an emulsion which is easily absorbed, leaving a healthy sheen. Blackthorn is designed to firm the skin and strengthen the spirit and is also recommended during pregnancy to help prevent stretch marks. Other oils relax, fortify, calm and refresh. I particularly love the uplifting aroma of this one.
* Dr Hauschka recommends trying a pinching massage to boost the skin's elasticity and resilience. Rub oil in, then pinch the upper layer of the skin between the thumb and index finger, lightly lifting and releasing. Repeat five times on each area of skin.
(From Smith & Caughey's and selected Farmers, pharmacies, health stores and salons, ph toll free for stockists on 0508 423 737.)
6. Weleda Pomegranate Regenerating Body Oil 100ml $35.90
Smells intoxicating, so you won't want to wear perfume at the same time, this oil is one of six from Weleda, including one that targets cellulite and another said to help support reproductive health. Or just go for calming rose. The pomegranate oil comes from Weleda's own contractors in Turkey and is cold-pressed to maintain a complex of fatty acids and vitamin E, for skin firmness and radiance while protecting again free radical damage. It is mixed with macadamia and jojoba for their moisturising and absorption abilities. (From health food store and pharmacy stockists.)