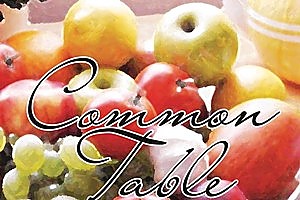 1/2 a large pumpkin
1 tbsp oil or butter
1 large onion, sliced
2 green chillies, deseeded and chopped
1 nail-sized piece of ginger, diced
2 cloves garlic
1 1/2 litres stock
salt and pepper
1 tin coconut cream (the Samoa brand is the one to get. I say why buy Thai when you can support the Islands? And it is very creamy and delicious)
fresh coriander or mint
1 Peel and dice pumpkin; scoop out seeds and fibres.
2 Cook onion, chillies, ginger and garlic in oil until translucent. Add pumpkin and cover in stock. Simmer about half an hour until tender.
3 Blend, puree or mash so the soup is smooth. Reheat with salt, pepper and coconut cream. Serve with coriander.