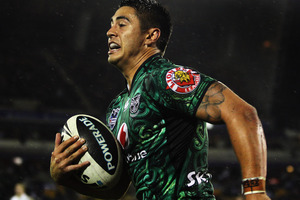 League players will have to commit to rugby from the end of 2015 if they want to represent the New Zealand sevens team at the Rio Olympics.
Benji Marshall and Shaun Johnson have been mentioned as possible contenders for the team.
New Zealand Rugby Union CEO Steve Tew says there's no reason NRL stars can't make the squad.
"We will take the best talent that wants to have a crack at the sevens and give them a chance, but ultimately you're going to have to have played a bit of rugby to be good enough to go to Rio."
High Performance Sport New Zealand will invest $4.8 million into the men's sevens programme over the next four years.