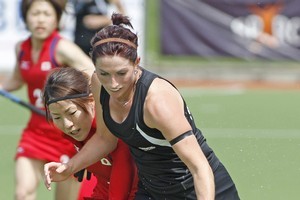 The Japanese women's hockey team in New Zealand says it wants to keep playing after the team discovered no family members were affected by the deadly earthquake and tsunami back home.
The team is here for a five match test series against the Black Sticks Women.
Both teams' managers met this morning to discuss whether the series should continue and discuss what support could be provided, Hockey New Zealand spokeswoman Julia King said this morning.
Japan's team managers said it was understood that members' families have not been affected and they would like the series to continue.
The Japan team would have Hockey NZ's full support and assistance if required, Ms King said.
The next game is being held in Hamilton tomorrow. Japan won the first game 2-0 in Auckland yesterday.
- NZPA