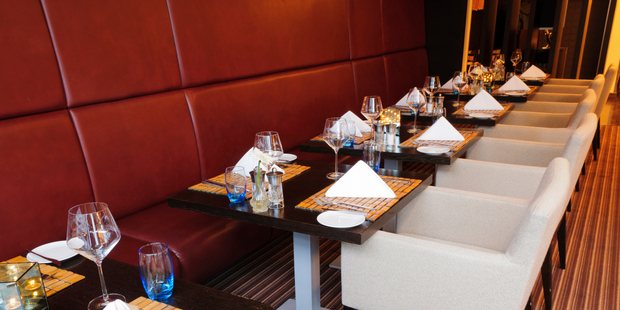 Back in the deep dark past of the pre-internet age, organising trips overseas was a nightmarish proposition. Choosing accommodation was at best a hit and miss affair involving either the recommendations of friends or dodgy promotional literature usually paid for by the hotel operators which often wildly inaccurate.
Enter stage left, TripAdvisor. Nowadays organising accommodation anywhere involves a quick dash to the TripAdvisor website where I can check out the reviews of other travellers whose opinions are there not because they are advertising, but because they've stayed as guests. Reviews are typically accurate, mostly honest and even scathing when necessary. I'd also wager that this has forced a dramatic improvement in hotels worldwide as several bad TripAdvisor reviews are the kiss of death for any budding hotelier. In short TripAdvisor has seen power placed back in the hands of the customer, and about time too.
Now an Indian start-up, Zomato is looking to do for eating what TripAdvisor has done for accommodation.
Budding reviewers can download the Zomato app for iOS, Android or simply visit the Zomato website. Once there, they can set up an account and write up their own restaurant reviews. Bad service? Average or over-priced food? Chances are it'll be picked up by Zomato reviewers, as will excellent food, friendly and attentive staff and wonderful ambiance.
I caught up with the New Zealand GM of Zomato, Sahil Ladhani and picked his brains about the ins and outs of running the New Zealand arm of one the world's biggest restaurant review sites.
Pat Pilcher: Zomato is a big operation, how many restaurants, cafes etc does it cover globally?
Sahil Ladhani: We currently have 120,000+ restaurants listed on the website across the 8 countries of our presence. These listings include cafes, pubs, clubs, bakeries and takeaway joints. The number keeps growing every day and is expected to touch 165,000 by the end of this year.
PP: What inspired Zomato to set up shop in New Zealand?
SL: We have been growing our global footprint aggressively over the past few months, and New Zealand is an important market for us. NZ is a multicultural country with restaurants offering a variety of cuisines across a dynamic price range. There are options for luxury dining on the one hand and a good number of cheap eats on the other. When we sent our team to Auckland, we noticed that the smartphone penetration in NZ is very high and since people here eat out a lot, we felt that NZ needed a product like ours that provides rich information such as scanned menus, photos, mapped coordinates, and user reviews for restaurants in the city.
PP: Are there any interesting or quirky trends Zomato has uncovered about New Zealand dining?
SL: Japanese is the most searched-for cuisine followed by Chinese in both Auckland and Wellington. Also, a lot of people search for cheap eats.
PP: So is Zomato set to emulate sites like TripAdvisor?
SL: While TripAdvisor is a reviews site that primarily helps tourists decide where to stay, and then where to eat basis user generated content, Zomato aims to be an exhaustive discovery platform for both the locals as well as the tourists to discover places to eat around them. We aim to be the platform that everyone looks up when they need to decide where to eat; providing them with detailed and updated information necessary for the making an informed decision.
PP: What challenges has Zomato faced in setting up New Zealand?
SL: The major challenge we have faced so far has been making sure that we have covered each and every street in the city and have information for each restaurant in the city. We are pretty confident that we have 95% of the restaurants which exist in Auckland and Wellington, but we know there is scope for improvement so we keep asking our users for help with improving our coverage and keep going back to the streets. In fact, we have just started a contest, called The Hunt, which encourages people to suggest places we might have missed.
PP: I also see there's a lot of social media type features on Zomato such as attracting followers and tweeting reviews.
SL: Yes, in 2012 we introduced a social layer on the website, which allows users to create profiles, follow other users, and receive activity notifications. This has increased the interaction among foodies on the site and has made the information even more useful. We wanted to push users to contribute more in terms of actions performed on Zomato (reviews, ratings) than to just use Zomato as a website to check out restaurant details. The perfect way to push more user activity is gratification and there is no greater gratification than featuring on the homepage of the website as a leader and having a lot of followers reading and valuing your reviews. Each city has a leaderboard, featuring the Top 25 foodies in the city, on the basis of the number of reviews they've written and how many thanks they've received for them. With the new version launched in July, we also allowed users to comment on reviews and upload photos to restaurants. Reviewers can now also post pictures along with their reviews and share them on other social media platforms such as Facebook and Twitter.
?
PP: How does Zomato stand out from the other restaurant review sites already operating?
SL: Zomato offers an exhaustive range of menus and regularly updated information for over 4500 restaurants across Auckland and Wellington. By providing menus, pictures, locations, ratings and reviews among other features, we ensure that our users find every piece of information about the restaurant so they can make an informed choice of what to eat and where to find it. A clean and simple interface enables users to get what they want in three simple steps. Our mobile app is also available across multiple platforms (iOS, Android, BlackBerry, Windows Phone) which means users can access Zomato wherever they are - be it online/on their smartphones. The social features also gives us an edge as users can engage with other foodies on Zomato and discover places to eat around them through realtime user recommendations. We have menus of over 90% and photos of over 85% of the ~1,20,000 restaurants listed across the 8 countries of our presence. Of this~80% of the menus have been updated in the last 3 months.
PP: Whats on the radar for the future of Zomato?
SL: In New Zealand, we aim to hit market leadership in 6 months and then start moving towards a break-even within the first year. Globally, we will be launching in 3 more countries by the end of this year - Turkey, Brazil and Indonesia. Based on our response in NZ over the next 4-5 months we will also start working on our launch in Australia, to take us closer to our Global Vision of being present in 30+ countries by 2016.