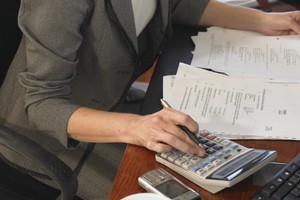 By my reckoning only about 250 of the 664 currently-listed authorised financial advisers (AFAs) - that is, those who can give investment and full financial planning advice - could be nominally classified as independent.
I stripped out the obvious ones who were owned by financial institutions as well as those who have their own products to flog; then I dropped the insurance-sounding businesses because it just felt right.
Under Code Standard 3 of the AFA Code of Conduct: "An Authorised Financial Adviser must not state or imply that the Authorised Financial Adviser is independent, or that any financial adviser services provided are independent, if a reasonable person in the position of a client would consider that the Authorised Financial Adviser or the services provided are not independent."
In practice, Code 3 prevents advisers from declaring independence if they: take commissions (therefore almost all insurance advisers); are owned or partly-owned by a financial institution, and; sell their own products or are incentivised to sell particular products.
Being a reasonable person then, I will slash my list of 250 in half, round that down to 100 and subtract 50 for good measure.
While this reputable scientific method suggests there are only 50 officially independent AFAs in New Zealand, I might have got it wrong. There could be less.
The Financial Markets Authority (FMA) says there are a further 700 advisers still getting their AFA papers in order - so if the proportions hold true there might be another 50 (or less) independent financial advisers in-waiting.
Independence as defined by the regulators won't be critical for all those seeking advice from an AFA but for those who want it there will be very little to choose from.
But even if you're not so fussy, with only 1,400 or so financial advisers in total expected to become AFAs, choice will be limited.
However, the AFA list in combination with the Financial Services Providers Register does at least make transparent the shrinking advisory market.