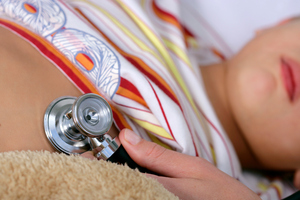 The winter flu has caught up with a Greymouth school, which has lost nearly a third of its roll to influenza this week.
Close to 50 Karoro School pupils were off sick yesterday and a similar number were out again today, taking a hit on the school roll of 169.
"We've reached critical mass," principal Maureen Truman said. "The winter flu is catching up with everyone."
The illness started in two classrooms last week and spread "right through the school".
"We had high numbers of students away last week."
The school had been informing pupils about being hygienic, wiping down surfaces and using hand sanitiser, and was encouraging parents to keep their children at home if they were sick.
Grey Main School, Greymouth's largest primary school with a roll of 300, had 20 children sick with a variety of coughs and colds, although that was "nothing unusual", principal Mandy O'Sullivan said.
She also advised parents to keep children home if they were sick.
"Keep them home, keep them warm and don't send them back to school until they're better."
Medical officer of health Ramon Pink said the high number of children off sick at Karoro would suggest that it was influenza.
A similarly isolated event recently occurred in a Kapiti Coast school.
Mr Pink said close contact between children in school meant the virus could spread rapidly.
"With the kids all in a classroom together it can become a hotbed of transmission."
The virus could last for two to four days and be especially infectious early on.
"The most important thing is that parents, if their children are unwell, keep them home."
He advised people to stay home rather than risk infecting others.
High Street Medical Centre practice manager Tracey Ilton said they had seen a lot of coughs and colds but "not too many people" with the flu this winter.
Staff attributed this to the high numbers who had a flu vaccination this year. She added that it was not too late to get a vaccination.
- The Greymouth Star