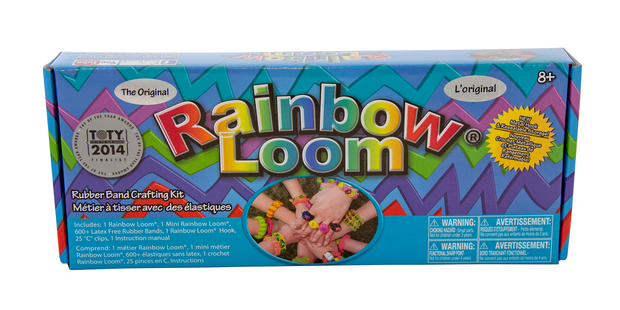 I have been sucked into a murky, mysterious world that no right-thinking 47-year-old man should be in.
In case you are beginning to worry about me, let me hasten to add that it is nothing illegal or immoral.
It is the latest craze that is taking our 6 to 13 year-old community by storm. For those long-suffering parents who have already guessed - yes, it is the Rainbow Loom.
My house, and many others around Hawke's Bay, New Zealand and the United States (where the toy comes from), is full of them.
Everywhere I look, the psychedelic colours flash back at me - on the floor, on the table and, mainly, in the girls' bedrooms.
For those of you who don't know what they are, they are small pieces of nothing that can keep a little girl (and boy in some rare cases) occupied for hours. So, what are Rainbow Looms? Well, if you type that into Google, it will tell you that Rainbow Looms are the winner of the 2014 Toy of the Year Award.
And I can see why, if my very limited survey sample of two blood-related girls aged from 6 to 10 (in five days' time), is anything to go by. Put simply, they are obsessed.
For those of you still confused, the official description of Rainbow Looms is that they are a "super-fun, rubber band, bracelet-making kit". And they are fun indeed. My two youngest spend hours working on the most amazing designs. They can make anything and everything, but one good thing is that this is an inexpensive toy. A pack of about 600 will cost about $3 or $4, while the Loom - the device that makes the bracelets - is about $4.
The most important thing is they are seriously fun and they keep the kids away from the television.