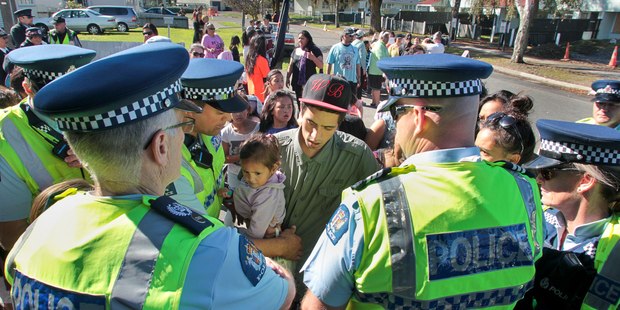 The prime minister probably won't forget yesterday's visit to Hawke's Bay in a hurry.
A small vocal group of protesters egged his car and jostled with police as he opened a state housing development in Maraenui.
John Key may have to get used to it because I understand he plans to make several visits to Hawke's Bay in the next few months - an indication that National sees the electorate seats here as important in the next election.
At this stage former Labour Party list MP Stuart Nash is probably the front runner for the Napier seat, but he does appear to be betting everything on his anti-amalgamation campaign. It could either give him a landslide or blow up in his face.
I have been surprised at how polite Mr Nash and his National Party opponent Wayne Walford have been to each other.
I have been expecting Mr Nash to criticise Mr Walford for clinging on to his job as Hawke's Bay Chamber of Business CEO.
Some may see it as a conflict of interest, but not Mr Nash ... so far.
However former Labour president Mike Williams did hammer Mr Walford for his idea to turn the Napier-Gisborne rail line into a cycleway, labelling it "daft".
But the biggest learning experience for a political newbie must surely go to Labour's Tukituki candidate Anna Lorck, who found that words (or tweets) can come back to haunt politicians. A tweet from 2011 calling her current party leader David Cunliffe a bully has probably caused her some discomfort and it will be interesting to see if she can shed a perception in some quarters that she is a National supporter in Labour clothing.
I have heard her opponent, Craig Foss, is not resting on the laurels of his 9000 victory margin in the last election, which is probably a good thing.
If last year's regional council election is anything to go by, anything can happen.