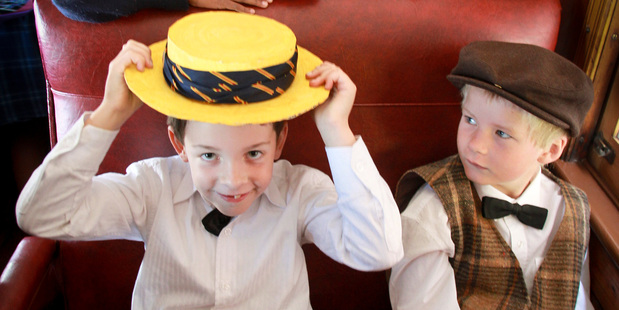 On the back of a stunningly successful Tremains Art Deco Weekend, things are looking very good for the next big event on the Hawke's Bay calendar - NRM Horse of the Year.
I attended this week's launch of Horse of the Year 2014, which will be held at the Showgrounds in Hastings next month, and I can tell you it will be bigger and better than ever.
Everyone is raving about how Napier pulled off such a successful Art Deco Weekend and now it is Hastings' turn. It all begins on March 16.
Judging what I heard on Wednesday night and the details we had in yesterday's paper, it will be a fantastic Horse of the Year. Kevin Hansen and his team have pulled out all the stops to ensure that we will have top quality horses and riders attending.
The three big announcements are that Belgian world champion show jumper Philippe Le Jeune will be here for the show, a Chinese equestrian team will compete against New Zealand and Australia, and the cross country event will be moved to the Hawke's Bay Showgrounds and will weave its way through the grounds.
I attended last year's Horse of the Year and was very impressed at how well organised and well attended it was. Well, if what we have been told is anything to go by, this year will be even better. This is good news for Hastings and the region.
Events like this and Art Deco are important for provincial areas like ours.
We are lucky that we have forward-thinking people like the Horse of the Year organisers and the Art Deco Trust, along with many others, staging world-class events like these.