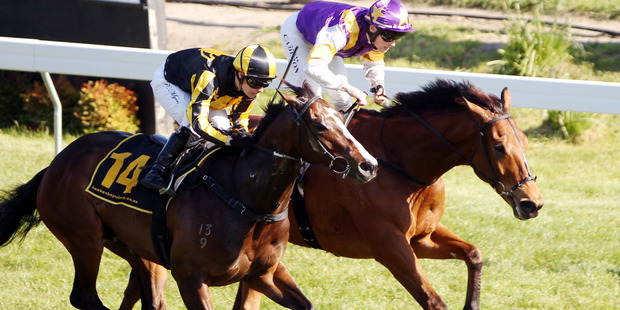 A certain bay gelding played a pivotal role in the pursuit of happiness on Saturday.
Dubbed Historian, the six-year old lined up with 15 other steeds to see whose muzzle would first pass the post in a 1400m sprint.
It was 4.32pm.
Our babysitter's time was up, the funds were running low and, as my wife delicately reminded me, I'd been losing all day. Race 8 was the final shot at clawing back a skerrick of pride.
Then they were off.
Sixty hooves carved up the track. The stable's thunder was mesmerising as they rounded the turn and foregrounded a hazy Te Mata Peak.
To my delight, Historian's name began featuring prominently in the commentary. Six hours in the sizzling sun and a decent volume of beverage onboard, the crowd's roar soon overcame the thud of pacing.
With only a short clip to go, Historian and a younger gelding named Neo sparred bare-fisted.
The weather embellished the stellar tourist attraction for the region. Hawke's Bay Racing manager Jason Fleming estimated about a third of the 5500 muster were out-of-towners.
The visitor pull of this event can't be underestimated. At our table were seven punters from Taupo, all raving about the carnival, the weather, the food - even questioning me about the best surfcasting spots in the region. That is, they'd be back.
By the way, Historian, as they say, won by a nose. That is, my final flutter - $10 on this gelding to win - morphed into $102.
A small coup for this amateur punter, a huge triumph for Hawke's Bay.