In the countdown to the Napier test, Hawke's Bay Today asks prominent locals to recall their favourite All Blacks moment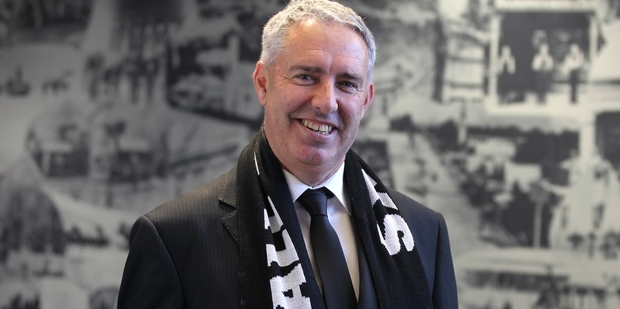 Hastings Mayor Lawrence Yule remembers watching the All Blacks on a tiny black-and-white TV on cold mornings out in the country.
"My fondest memories are as a young child, watching the rugby on a black-and-white TV about the size of a computer screen," Mr Yule said, recalling those freezing mornings at his childhood home in rural Otamauri, west of Hastings, when his mother would make soup for the family huddled around the TV.
"We lived in the country, so the reception wasn't good enough.
"The picture was actually better on a little screen."
Due to poor reception, even when colour TVs became available, the Yules were forced to stick with their black-and-white set, he said.
But the family would get up at all hours to watch the All Blacks play on the TV, which did the job just fine, and Mr Yule's late father's passion for the game was infectious.
"My father played for Hawke's Bay for a season, so he was really into his rugby."
These days, Mr Yule enjoys the rugby in full colour, on a screen he reckons is about eight times the size of his childhood set, and tests are a time for him to unwind with mates.
He has bought his tickets to the All Blacks vs Argentina on September 6 at McLean Park, Napier, and considers it "a privilege" for the region to host the match.
"It's a wonderful thing. I saw the benefits it brought to New Plymouth last year. Argentina is no slouch of a team, either - they're playing good rugby."