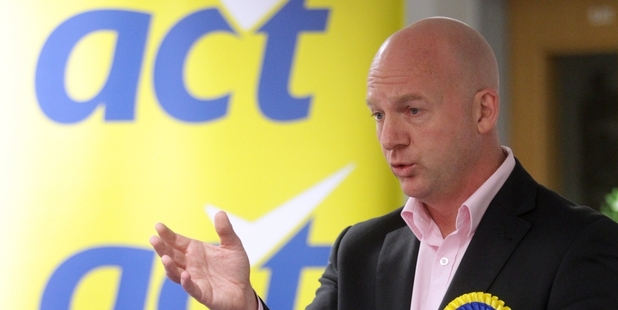 A staunch campaigner in general elections in Hawke's Bay is bowing out of the race for any of the local seats as it rebuilds and focuses on regrowing its party vote in the region.
The Act Party move was confirmed last night by leader Dr Jamie Whyte after a small campaign meeting in Napier.
Unless a particularly likely prospect emerges over the next fortnight, Act will not have any candidates in the Napier, Tukituki or Wairarapa electorates.
The party has been a regular MMP-era combatant in all three electorates but Dr Whyte told Hawke's Bay Today: "We haven't been able to find someone who meets our standards. It's disappointing."
But he reiterated that the wider focus since he assumed the leadership had been about trying to rebuild the party after the blow-out at the last election.
The target for the election being winning the Epsom seat in Auckland and multiplying Act's share of the party vote, being tipped by analysts as struggling to get over 1 per cent.
The meeting held at the Napier War Memorial Conference Centre in Napier, at which Dr Whyte was joined by party president John Thompson, attracted 23 people, who were challenged by Mr Thompson to try to find five more supporters each day if they liked what the leader had to say, and to get them to tick Act in the party vote.
Dr Whyte did not address any Hawke's Bay issues, saying later that while the party had no regional policy - it won't take money out of one region to put into another - its policies were "farmer-friendly" and would have appeal in the rural areas.