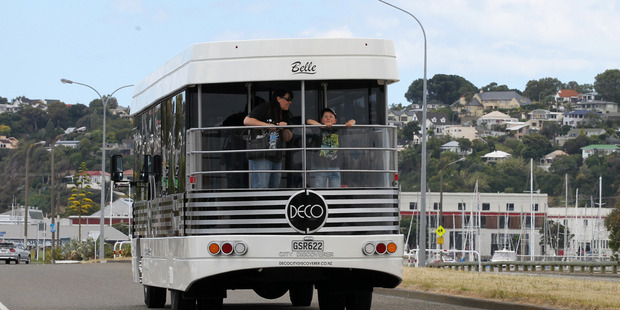 Napier's ill-fated Art Deco buses, which have cost the city council more than $1 million, have been sold to local business interests for $50,000.
The buses were put up for tender in May after Napier City Council decided to abandon an unsuccessful attempt to use the custom-renovated vehicles as a tourism attraction.
The two buses, named Veronica and Belle, were bought in France and customised by a company in the United States.
Their problems began in October 2012 when, upon arrival in New Zealand they were found to have multiple faults which led to the council becoming involved in a dispute with the Californian company responsible for the refurbishments.
The buses planned introduction for the 2012/13 summer and cruise ship season, as well as the 2013 Art Deco Weekend, failed to eventuate and the losses in income mounted.
Once the service began, the hoped-for passenger numbers weren't generated and, with high maintenance costs, it proved to be not ``a viable venture'' Mayor Bill Dalton said in May.
The cost of buying, renovating and operating the buses topped $1.1 million.
Up to the end of last October they had carried, on average, just 99 passengers a week, although the council had hoped for a summer increase. That didn't happen and the decision was made to sell.
Mr Dalton said today he did not know who had bought the buses but understood they had been acquired by a Napier company.