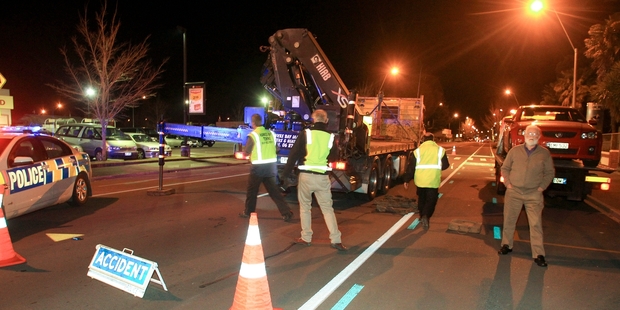 An 84-year-old man was knocked down by a car on a pedestrian crossing opposite the New World supermarket on Heretaunga Street East, Hastings, about 6.30pm yesterday.
The man was taken to Hawke's Bay Hospital with a broken arm and his condition was still being assessed at the time of going to print last night.
Police had spoken to the driver of the vehicle.
PHOTO/WARREN BUCKLAND HBT1424291