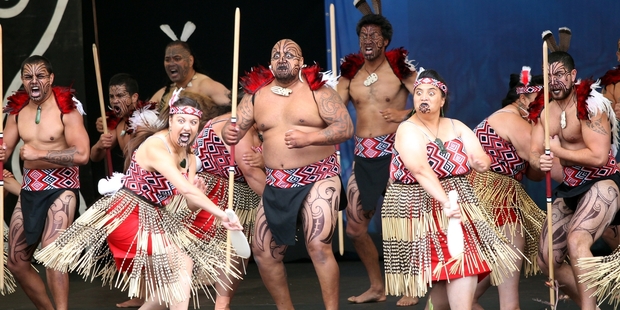 Ngati Kahungunu will hold its first 10-a-side kapa haka event which promises plenty of fun and action, says Sport Hawke's Bay's Rakei Ngaia.
The competition called HakaFit 10s is being hosted by Whariki Trust with support from Sport Hawke's Bay, Nga Marae o Heretaunga, Ngati Kahungunu Iwi Incorporated and Ngati Kahungunu Arts & Culture Board.
Mr Ngaia told Hawke's Bay Today the event taking place on August 30, promised to be full of action and fun but was focusing on getting whanau participating.
"HakaFit criteria encourages intergenerational participation, as a person from each of the four age groups has to be in the group in order for the team to be eligible to win the prizes. The teams are judged purely on the wow factor."
The event will be held at the Baycity Outreach Centre on Omahu Rd, Hastings and Mr Ngaia was expecting plenty of teams entering.
"We've had quite a bit of interest. Although at this stage no one has registered. But it's still early days."
Mr Ngaia said the event would provide and opportunity for Ngati Kahungunu's kapa haka to strengthen the experience of their performers leading up to when the iwi host Te Matatini National Kapa Haka Festival in 2017.
HakaFit 10's will see the group perform for 10 minutes as opposed to the traditional 40 minutes performed at the nationals. "The only criteria is that it is traditional haka. We don't want it becoming like a modern dance or anything like that," Mr Ngaia said.
To register contact Mr Ngaia on (06) 845 9336 ext 735. Registration closes on August 15.