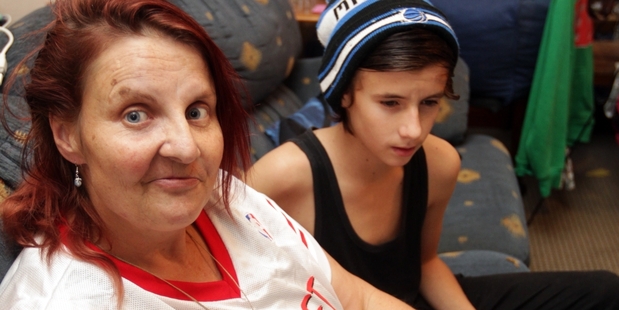 Paying a fixed weekly average rate to smooth out peak winter power costs has helped Meeanee woman Rosetta Wardlaw to keep her power bill under control - until now.
"I'm finding it really hard this year; the power bills have really sky-rocketed.
"I can't believe someone in my situation could have such a high power bill," she says.
"There are two adults and two [teenage] children in the house but there's hardly anyone home during the day - and yet we have a power bill of $300 to $400 a month."
Ms Wardlaw, who receives $560 a week from an invalid's benefit, has taken in a boarder to help cover household costs for herself and her children, aged 15 and 19.
But she says she hasn't tried shopping around power companies to see if she can find a cheaper deal on electricity. Currently Energy Online is her power company.
"I'm with these guys because I pay so much a week and they don't really hassle me. Because I pay an instalment every week, I don't get behind so I still get the monthly discounts because there's always money going on to the account," she says.
"That keeps them off my back but it's getting to the point now where I'm going to have to put up those payments, especially now that it's winter, because I like to work myself back into credit."
While the spiralling cost of electricity is an unwelcome strain on the budget, Ms Wardlaw says her children still get the necessities.
"It's my money so it just means not as many treats for myself, like no going to the pub or something like that, but that's no biggie for me because I'm not that type of person," she says.
"My kids come first and if there's something for me at the end of it, that's cool. "