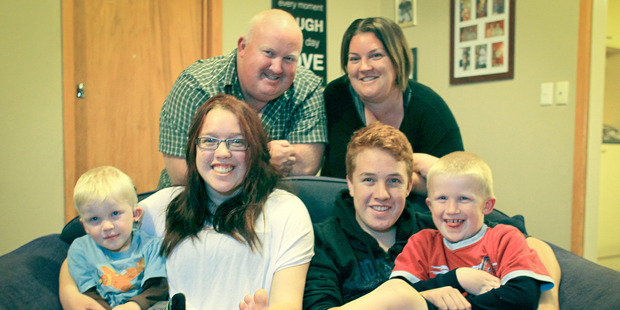 The 2014 Budget has delivered "to families like us", says Andrew Holtham of Havelock North.
He didn't know what to expect in last night's Budget announcement "but there are a couple of good points in there".
Mr Holtham is a sales rep in the auto industry and wife Nicky is a full-time mother. They have four children, aged 3 to 16.
"The free doctor's visit and prescriptions will be good for us and the extra paid parental leave is going to be good for younger families," he said.
Their youngest two children are profoundly deaf and have cochlear implants so they can hear.
The Budget gives funding for a second implant for their youngest.
"For families like ours and younger families it is a pretty good budget.
Definitely the GP visits for under-13s is good and the parental tax credits.
"I know when we had Charlie the credits were a good boost because I was in between jobs.
"That's going from about $150 to $220 a week would be pretty good for the first eight to 10 weeks."
He said the Government seemed to be targeting the votes of "young punters".
"When they say they are not looking for votes then they are talking a load of rubbish. Of course they are looking for votes - it is election year."
It was good to see the country "in the black".
"Unlike our counterparts over the ditch, who are in the red, there is a very positive outlook."
He said the Government had kept its promise over targeted spending from asset sales.
"They seem to be spending the money in the right places - the healthcare funding is a good thing."
Last week the family were interviewed by Hawke's Bay Today on their hopes for the Budget.
Mr Holtham was very critical of food prices.
The Budget would not help the family's burgeoning food bill "but it is a good result".
"I think it is a pleasing budget all round - probably everyone's going to be happy."