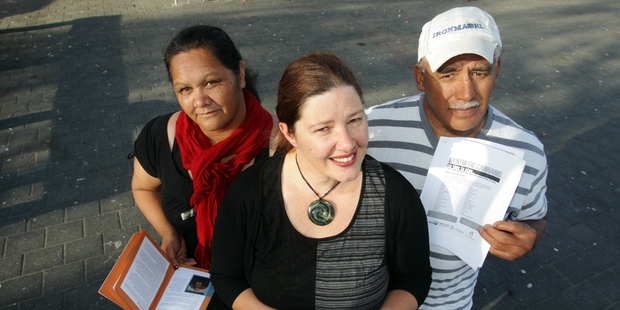 Health providers aren't prepared for the impact of an imminent ban on legal highs, local community workers say.
Volunteers are concerned health providers aren't prepared for a possible inundation of withdrawal sufferers following the imminent ban.
Also, national helplines would not provide sufficient relief.
However, organisers of a Community Response Hui to be held at the Napier War Memorial Centre this Friday hoped to rectify that by forming an action plan before legal-high products were taken off shelves.
Hui facilitator Megan Rose said the hui was an effort to prevent front-end service providers from being overwhelmed by withdrawal sufferers following the ban, due to an absence of information about withdrawal effects.
"We don't know what the impact [of the ban] is going to be," Ms Rose said. "There was no warning and there was no plan."
"Essentially this is to support those who will be working with addicts and their families - people at the coalface, front-end service providers - rather than just having an 0800 number."
Nanny Brigade Ahuriri founder and hui co-organiser Minnie Ratima had been giving out flyers, provided by Hawke's Bay DHB with New Zealand police and Ngati Kahungunu Iwi Inc, to legal-high users outside the Napier Adult Selections store since the Government announced the ban.
Ms Ratima said the flyers offered phone counselling but face-to-face support was necessary for recovering legal-high users, rather than just a helpline.
"They've been promoting these helplines because that's all they have.
"You might as well just tell them to go away and bury their heads in the sand. The people over the phone have probably never seen anybody addicted to these drugs.
"I don't think people are ready. I don't know if their [Hawke's Bay DHB's] workers are going to be able to do it.
"A huge amount of people are going to be wanting help. I'm not sure if the [Hawke's Bay] DHB or anybody else are going to be ready for it," Ms Ratima said.
"The users are predominantly Maori and just getting them to call an 0800 number and talk to a stranger is difficult - a lot of the users feel shame. They're ashamed to talk about it."
Community Action Youth and Drugs co-ordinator Kevin Tamati said he was concerned there wasn't enough care for those who couldn't get a fix.
"The community is where it's at. Authorities should be looking at how they can support communities to provide some of the assistance these people are going to need."
However, a spokesperson for Hawke's Bay DHB said public health, mental health and addiction teams had met with police to prepare for any impact the change in legislation may have.
More information and support packages were being prepared this week and would be made available to GPs, police and pharmacists to help them support anyone experiencing withdrawal symptoms, the spokesperson said.
People wanting to attend the hui can register at communitysolutions.org.nz