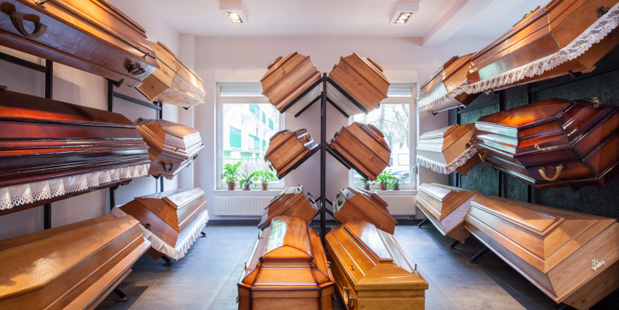 Families are left suffering because of indecision about dying, says Dr Lucy Fergus.
Wednesday is Conversations That Count Day, to raise awareness about the need to decide early what you want when you cannot communicate.
The Hawke's Bay doctor said as people got older they were good at writing wills, powers of attorney and planning funerals, but few decided what they would want when they lose control. Decisions such as continuing life support when there was no hope of recovery or treatment options could be a burden on family members.
"There is good evidence that family members have less stress at the time a family members dies if they have Advanced Care Planning," she said.
"It is a really unsettled time for families. You are already under pressure of maybe losing your loved one but also having to make some difficult calls about whether you do specific treatments.
"Some people are left with a real guilt afterwards, as to whether or not they made the right decision.
So if you do an Advanced Care Plan, it has been shown that family members felt the whole process went better and they felt more at peace and had less grief and distress with the passing of their relative.
"It helps to know whether your loved one wants to be cared for at home or at hospital, or know she wouldn't want to be kept on a life-support machine.
"It is a process - a series of conversations you can have."
Dr Fergus is part of a group of clinicians that instigated the campaign and have received Ministry of Health funding.
"They have come up with some excellent resources for us, available at advancecareplanning.org.nz."
She said people may wish their GP to be part of the conversation, who could print off the website information.
"It's good to talk to your health professional about this because what you might want at the end of your life depends on what conditions you've got.
"If someone is dealing with cancer there might be some really specific things about future treatments they might want to talk about. If someone is getting older it might be general principles like, 'I'd rather die at home than in hospital'."
She said Advanced Care Planning was not specific to people who were old or sick.
"For example it would be good if my husband knew that if I had a serious brain injury I wouldn't want to be tubefed. Or if my partner was going for an operation I would like to know what he feels if things go wrong, so that I am not left with the burden of making those decisions at a difficult time.
"I think Advanced Care Planning is a really exciting, it is patient-centred care at its best and it is catching on across New Zealand."