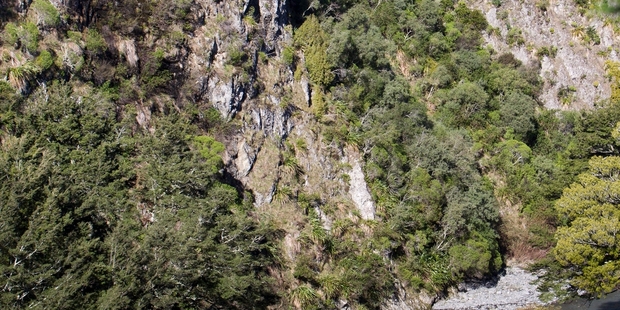 Sinking ratepayer money into the Ruataniwha dam and irrigation scheme is the best regional infrastructure investment option for Hawke's Bay Regional Council, an independent consultants' report says.
But the report, commissioned by the council, has highlighted a "dearth of investment-ready alternatives" to the dam, reflecting a "lack of urgency for a cohesive regional economic development and infrastructural investment plan for Hawke's Bay".
The council commissioned the report, by Nimmo-Bell & Company, as part of the lead-up to making a decision in June on whether to invest up to $80million in the water scheme.
Nimmo-Bell's brief was to identify and assess potential alternative investments to the $270million Ruataniwha project, and draw a conclusion as to whether the dam was the best investment for the council in terms of economic returns and community impact.
The company looked at eight alternative investments: the Napier-Gisborne railway; Hawke's Bay Airport and business park; a waste-to-biomass plant; a regional processing facility; productive use of Maori land resources and Wairoa development; Ngaruroro water augmentation scheme; regional tourism development; oil and gas industry development.
It concluded that the Ruataniwha Water Storage Scheme (RWSS) was a better investment option than any of the other options.
"In our view the RWSS remains the most economic alternative and a viable investment for the region considering the importance of the primary industries and the mitigation to the biggest risk to the region's economy (water storage for agricultural production)."
If it goes ahead, the irrigation scheme would involve the construction of an 83m-high dam on the Makaroro River, creating a reservoir capable of storing more than 100 million cubic metres of water which could potentially irrigate up to 30,000ha of farmland on the Ruataniwha Plains in Central Hawke's Bay.
According to a business case released last month by the council's commercial arm, Hawke's Bay Regional Investment Company (HBRIC), the scheme would provide a $4billion boost to the local economy and create 2500 jobs.
The Nimmo-Bell report says "complementary investments" would also be required to maximise value from the additional primary production that would arise from the Ruataniwha scheme. That investment would be in the areas of water efficiency, skills and productivity and value-adding infrastructure.
"Infrastructure investments to diversify the region's economy will be essential as RWSS deepens the region's dependence on the primary sector and processing industry," the report says.
"A diversified economy would benefit the region's income and reduce the risks to the HBRC investment portfolio."
The Nimmo-Bell report will be discussed by councillors at an environment and services committee meeting on Wednesday.
The following week the council is due to receive a peer review of the HBRIC business case commissioned from consultants Deloitte.