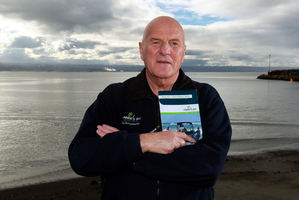 Hawke's Bay Regional Council's harbourmaster, Phil Norman, has issued the first fines for people breaking bylaws requiring lifejackets to be worn.
Eight fines of $300 each have been issued to boaties seen off the coast of Napier not wearing lifejackets on board their boats, as per Navigation Safety Bylaws reviewed in 2012 requiring lifejackets to be worn by everyone on board a vessel six metres or less in length.
After a two-year education programme about the lifejacket bylaws, Mr Norman is now taking legal action against anyone seen breaking the rules.
"Boaties have had plenty of information on the bylaws and enough time to buy suitable lifejackets for them and their passengers.
"Some people need to move past bravado and the 'it's never happened to me' attitude and take responsibility for their family, their friends and themselves," he said. "When you get into trouble on a boat, it happens very quickly and in a very dangerous place. A lifejacket gives you a better chance of saving your life."
The bylaws state a boat must carry sufficient personal flotation devices for each person on board and that that is the responsibility of the person in charge of the craft. The bylaw also requires all on board to wear a personal flotation device at all times on all craft six metres or less long and on all paddlecraft, when the craft is under way or preparing to get under way. That means the responsibility is with each person on board.
"In other words, if you are in charge of a boat, you must make sure you have enough lifejackets on board to fit everyone including children, and, as an individual on board, it is your personal responsibility to wear a lifejacket," Mr Norman said.