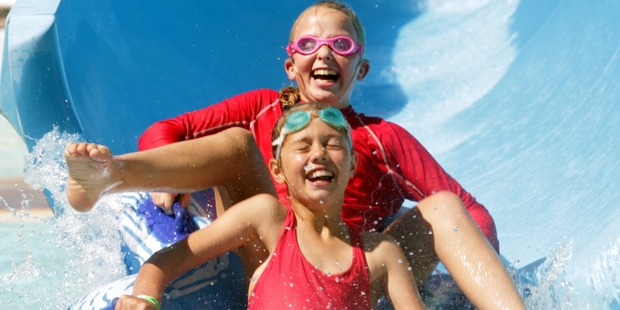 Parts of Hawke's Bay experienced the hottest day of summer for the second time on Saturday as Art Deco participants lapped up the heat and sunshine.
MetService meteorologist Mike O'Connor said the Napier high, recorded at Hawke's Bay Airport, was 33C. That temperature equalled the summer's previous record of 33C on January 19.
Meanwhile, the mercury rose even further inland as Hastings registered 34.5C on Saturday. The overnight low did not provide any relief, with the twin cities enjoying a balmy night, dropping only as low as 21C about 5am.
"The hottest time of the day [Saturday] was between 3pm and 5pm - there was quite a strong northwesterly pushing through of up to 30 knots, which is about 55kph," Mr O'Connor said.
"It gets quite hot in Napier and Hawke's Bay when the nor'wester air comes across the ranges.
"It creates the foehn effect, where the wind warms and dries the air as it makes its way over the ranges.
It can also get quite warm when there is a westerly wind, seen [yesterday], but not as warm as a northwesterly because there is less land for the wind to travel across."
Yesterday Napier peaked at just over 27C, while Hastings also hit 27C about 2pm. Splash Planet manager Peran Hutchings said the hot weather was great for business and tourists.
"It's been the same sort of busy weekend, the last few weekends have been quite busy."
Splash Planet closes for the summer on March 30 and is open Saturdays and Sundays.
Mr O'Connor said for a northwesterly to reach Napier and Hastings the wind needed to be "quite strong" to push its way over the hills.
Temperatures are forecast to be cooler today as a southwesterly brings a high of only 22C in Napier and Hastings, while overnight lows plummet to 11C.