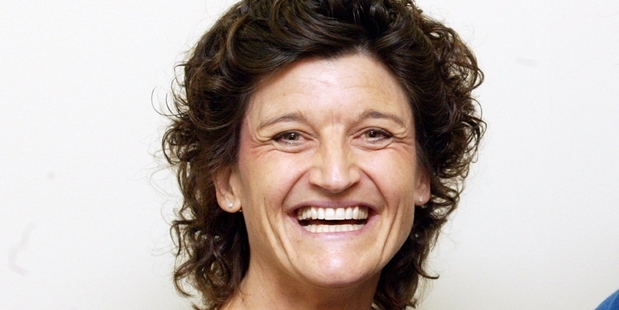 A Hawke's Bay District Health Board (DHB) decision to cancel a diabetes service, based on an accountant's report, has been labelled misinformed and lawyers are challenging the decision.
The DHB has not renewed its contract with Dr Janet Titchener GPSI Diabetic service.
In a statement the DHB said "a careful review process" was undertaken by its chief financial officer Tim Evans to determine if it met the needs of all diabetic patients and provided value for money.
Dr Titchener said the report had made some false assumptions about the service, which provides an intensive intervention to support patients managing their own condition.
The report said while the service was effective it catered to only 1.2 per cent of the 7990 patients living with diabetes in Hawke's Bay and few GPs were referring patients.
Dr Titchener said GPs treated most diabetes patients themselves. "We just see the ones they are having trouble with," she said.
The report had only measured how many GPs had referred over a 12-month period, but many GPs referred over a longer period, she said.
"At the moment we have just over 130 GPs in Hawke's Bay and 128 have used the service - we are getting incredible buy-in."
The report said the service was not cost effective but Dr Titchener said the DHB could not quantify that. The DHB had failed to provide figures outlining its hospital-based service.
"They have not been able to produce any outcomes, they have not been able to produce any numbers of the patients that they see.
"If you want to compare one service with another then surely you would compare apples with apples. So what are their outcomes and how cost effective are they?
DHB chief medical officer for primary care, Dr Mark Peterson, said the DHB wanted to "transform patient experience through better clinical pathways to help reduce inequalities, speed up referral to care, improve health outcomes and lower costs" over the next five years.
Dr Titchener said Maori were 50 per cent of GPSI patients - double the region's percentage.
"We are not only primary-care based, empowering patients to self-manage their own disease, we are closing the ethnic gap. The outcomes we are providing are unmatched."
She said the service was aligned with the DHB and Hawke's Bay's Clinical Council's wish to develop an interlinked diabetes-care pathway.
"The beautiful thing about the approach we have is it is very easily extended out into all private care practices.
"The DHB should not be cancelling the service but using it as a teaching model so we can expand the skills throughout primary care," she said.
Dr Titchener said several GP practices had hired the service to do that because the DHB would not pay.
"If you look at the service itself, we have extraordinary outcomes - it is very cost effective and cost-saving for the DHB. It provides an approach to chronic disease management that is accepted worldwide and that the Ministry of Health is pushing for," she said.
Dr Peterson said a survey was about to be undertaken to determine what support general practice needed to develop better clinical care pathways for diabetics.
"We need all health professionals to be working with their diabetic patients and building up the skills and knowledge in all of our general practices, so all diabetic patients have the same access to information and support," he said.
Legal firm Chen Palmer has written to the DHB, challenging the cancellation and asking it to renew the contract.
Dr Titchener said the cancelled service cost $150,000 per annum.
"This is public funding - surely there should be informed decisions made."