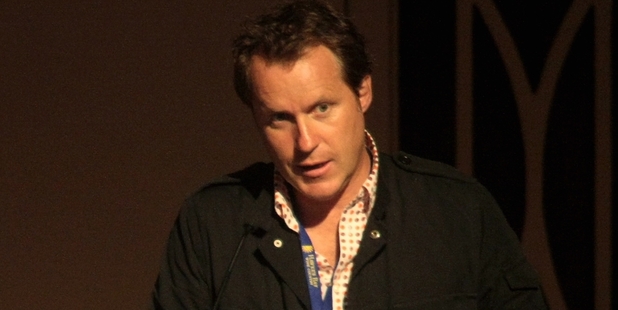 The Hawke's Bay wine industry is turning a corner, with three multi-million-dollar investments proving confidence has returned.
Auckland-based companies Delegat's Group and Villa Maria plan new wineries to keep pace with increased presence in the region.
Delegat's winery is planned for a site off Oak Ave, near the Regional Sports Park in Hastings, and Villa Maria's is planned for its Te Awa Winery site which it bought along with associated brands from Wall St tycoon Julian Robertson in 2012.
Hawke's Bay Winegrowers Association executive officer James Medina said the news was pleasing and added to other expansions in the region. It underlined the growing strength of the industry after a few "lean" years.
Many wineries were increasingly re-investing in things such as deferred maintenance as the business landscape improved.
"It is a good indication for the industry," he said.
A year ago Delegat's bought out the struggling Matariki Wines, allowing the listed owner of the Oyster Bay wine brand to increase its vineyard holdings in Hawke's Bay.
Delegat owner Jim Delegat said at that time the group was intent on continuing to grow long-term demand for its wines and the purchase of top quality vineyards backed up its supply needs.
The Villa Maria winery on the site of Te Awa Winery will process Villa Maria grapes, founder Sir George Fistonich said.
He visited the site last week with executive director Fabian Yukich to decide on land-scaping, even though the build is two years away
"We have been purchasing land in the Gimblett Gravels over a number of years and we are planting up bare land, because we have a fair bit of demand for red wine from this area," Sir George said.
"We have about 400ha within 10km from this site, so it makes sense - from a quality and environmental point of view - to do it here rather than truck those grapes up to Auckland."
He said the industry had good growth prospects.
"Hawke's Bay has had a very hard time but I think the Asian markets are very much about red wines and the Asian markets are growing quite dramatically.
"Marlborough is more about sauvignon blanc and pinot noir, so I think there is a future for Hawke's Bay - particularly the Gimblett Gravels. They make fantastic red wines that are world famous. They also make fantastic syrahs, so Hawke's Bay is on the upturn."
There would be no change to Vidals and its restaurant, or any other Hawke's Bay brand owned by Villa Maria, he said.
The Te Awa winery would remain, adjoining the new one.
Mr Yukich said it was no coincidence New Zealand family firms were investing while multi-nationals such as Pernod Ricard, the second largest drinks company in the world, were retreating.
"It is an industry that works very, very well as a family business because there is a lot of infrastructure investment required and generally that payback is over generations," he said.
Pernod Ricard sold its modern Napier winery in August to local investors. The land and mothballed former Montana plant had a capital valuation of $8.05 million.
Winemaker Rod McDonald has started a contract winemaking business there.
"When Pernod Ricard decided to restructure it was a fantastic opportunity to take a regional asset and get it working for the local industry," Mr McDonald said.
"At the same time that this is happening you've got really successful companies - major exporters like Villa Maria and Delegat's - looking to cement their investments in Hawke's Bay."
BLK Vintners are silent partners in Mr McDonald's Hawke's Bay Wine Company, as well as its landlord.
Its directors are veterans of the local business scene: Danny Bearsley, Amal Karl and Wayne Leadbetter.
"We've known each other for about 25 years - it goes back to Grower Foods days," Mr Bearsley said.
"We were just looking for an investment and couldn't find what we wanted. This was a left field one, but we decided to have a look."
Mr McDonald, who was chief judge at the recent Hawke's Bay A&P Bayley's Wine Awards, said the contract winemaking business was going well.
"We still have processing capacity available but because of storage contracts our tank capacity is starting to look pretty-much full for the upcoming harvest, which is pretty exciting."
Delegat's has sold its Matariki winery plant to BLK.