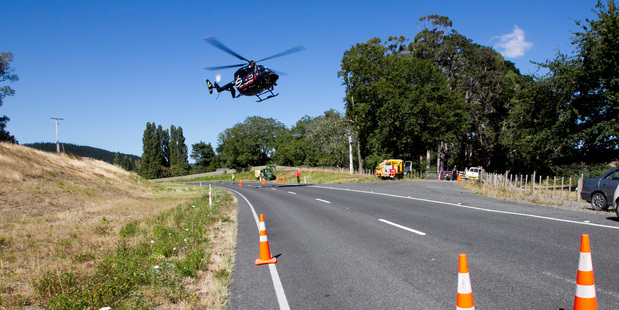 Police have released the name of the man who was killed in a motorcycle crash near Wairoa at the weekend.
He was Barry Pascoe, aged 64, of Napier.
Mr Pascoe died after his motorcycle failed to take a bend and crashed through a fence on SH2 at Putorino on Saturday morning.
Emergency services were called to State Highway 2 in Putorino at 10am after the vehicle left the road on a bend and crashed through a fence.

The Putorino Rural Fire Service cordoned off State Highway 2 for the Lowe Corporation Rescue Helicopter to land.

Medics fought to revive the man but he was pronounced dead at the scene.
Traffic was diverted through the farm of former Wairoa mayor Les Probert.
The crash is being investigated by the police Serious Crash Unit.