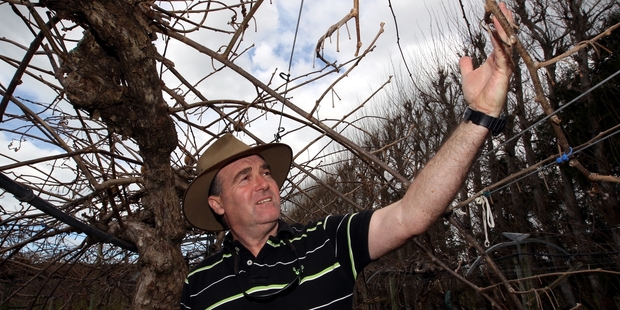 The discovery of a third outbreak of the devastating kiwifruit disease Psa is a major disappointment, says Hawke's Bay Fruitgrowers Association kiwifruit chairman Peter Olsen.
The first Hawke's Bay cases were reported late last year and strict protocols put in place to control the disease.
"We were hoping we could contain and eliminate it from Hawke's Bay," Mr Olsen said.
The third Hawke's Bay outbreak was confirmed on Thursday by the kiwifruit industry organisation set up to battle the disease, Kiwifruit Vine Health (KVH). A major player in the Kiwifruit industry breached bio-security protocols in July this year, moving thousands of kiwifruit plants from Psa-infected Bay of Plenty to a Hawke's Bay nursery for propagation.
The plants were quarantined when local growers became aware of the breach before being returned to Bay of Plenty, which has the disease in all its orchards.
"Everyone knows it's a hell of struggle to control the disease. We are going to have to keep on plugging away.
"We were all keeping our fingers crossed. It was looking pretty positive until this news."