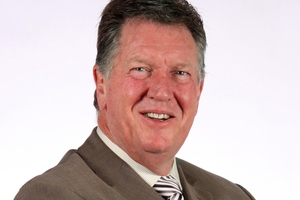 Local government candidates critical of the Ruataniwha Dam as well as oil and has exploration have failed to generate enough votes for election to the Hawke's Bay Regional Council, where they had planned to lobby for change.
Transparent Hawke's Bay co-chairs Tom Belford and Pauline Elliott fell short of the votes they needed to become regional councillors. They had lobbied for the regional council to be more publicly open around planning and details of the Ruataniwha Dam, which is part of the overall Tukituki Catchment Proposal.
Mr Belford was among five candidates contesting three vacancies on the regional council's Hastings Ward. He missed out by just 16 votes behind incumbent Kevin Rose. It was Mr Belford's second attempt at election to the regional council, the first was in 2010.
Mrs Elliot was one of seven candidates contesting the three vacancies on the regional council's Napier Ward. Don't Frack The Bay spokesperson Paul Bailey also ran for a place in the Napier Ward but was unsuccessful.
The three winning candidates in the Hastings Ward included incumbent Kevin Rose, who returns for his sixth term on the regional council, while former Labour MP Rick Barker and Grower Action Group's Rex Graham begin their first term as regional councillors.
The Grower Action Group wanted to replace Hawke's Bay regional councillors following the council's firm stance against Twyford irrigation during last summer's drought.
The three vacancies in the Napier Ward were taken by incumbent councillors Alan Dick and Christine Scott while former Napier City councillor Dave Pipe was successful in his switch over to the regional council.
Former Central Hawke's Bay Mayor Tim Gilbertson fell 118 votes short of returning to fill the single vacancy in the CHB Ward on the regional council, making way for candidate Debbie Hewitt who begins her first term.
In the Ngaruroro Ward there was just one vacancy which was taken by Grower Action Group's Peter Bevan, a former Pipfruit New Zealand chief executive.
He polled 1925 votes ahead of incumbent Ewan McGregor.
Former Central Hawke's Bay mayor and regional council incumbent Tim Gilbertson
In the Wairoa Ward, incumbent Fenton Wilson returns to the regional council.
The regional council will hold its inaugural meeting on October 23 where it will elect a chairman and deputy chairman.
Results, * denotes incumbent:
Central Hawke's Bay Constituency - (election of 1 candidate)
Deborah Anne (Debbie) HEWITT 2443
*Tim Edward GILBERTSON 2325
Hastings Constituency - (election of 3 candidates)
Rex Gordon GRAHAM 8520
Richard John (Rick) BARKER 7648
*Kevin John ROSE 6973
Thomas S (Tom) BELFORD 6957
*Murray DOUGLAS 6446
Ngaruroro Constituency - (election of 1 candidate)
Peter John BEAVEN 3021
*Ewan William MCGREGOR 1096
Kevin Douglas MITCHELL 1085
Christopher John Keith PERLEY 934
Napier Constituency - (election of 3 candidates)
*Alan John DICK 9142
David Berridge PIPE 8956
*Christine Helen SCOTT 7344
Timothy Edward James (Tim) TINKER 6196
Pauline Rose ELLIOTT 4901
Allan BALDOCK 4764
Paul Edward BAILEY 3401
Wairoa Constituency - (election of 1 candidate)
*Fenton David WILSON 2067
Shaun Nathan HARAKI 754