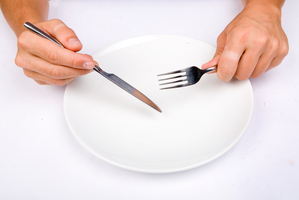 The 2013 Hawke's Bay Regional Signature Dish opens today and runs until October 16.
This year there are 25 participants in three categories, cafes, casual and formal.
Over the next few weeks Hawke's Bay Today will be talking to contestants and getting their take on their special dishes.
At the same time, top chefs and hospitality staff are set to showcase their dishes to the public.
This is the seventh time the event has run and it's an excellent way for chefs to show off their skills while using ingredients grown and produced in the Bay. Voting to find the best three Signature Dishes, one from each category, is done by the public, the People's Choice vote and by a panel of mystery judges.
What a great opportunity to try something totally different.
These dishes have no doubt been tried and tested time and time again before the chef is happy. A lot of time and effort would also have gone into the presentation of the dishes.
I, for one, am looking forward to trying some of the dishes which are all matched with a Hawke's Bay beverage and made with local fare.
Speaking of which - check out Saturday's Indulge magazine in Saturday's Hawke's Bay Today Weekend
We are starting a new series in conjunction with Food Hawke's Bay entitled Local Fare. That's all I'm saying about it.