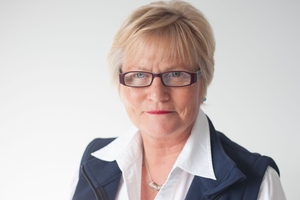 Dannevirke's Carole Isaacson is making a two-pronged attack on this year's local body elections.
Mrs Isaacson has served three terms on the Dannevirke Community Board, the last as deputy chairwoman and is standing again for the board, but has also thrown her hat into the ring for a seat on the Tararua District Council.
"I wouldn't have stood for council if we hadn't lost Brenda Dodunski. It's her influence which has spurred me on," she said.
Before her death, Mrs Dodunski had been the council's representative on the community board and Mrs Isaacson said working alongside her had been a privilege.
"Dannevirke is a great place to live, but we've all faced new and increasing challenges in local government and the next few years won't be any different," she said. "The Tararua has a lot of offer people, we've got great amenities here, but getting businesses, big or small into our district is something we need to encourage.
"We're a huge farming district and if farmers are doing well then so is our community, but we've got to have good infrastructure and we need rating income to cover those."
Mrs Isaacson believes there needs to be a good understanding, communication and consultation between the council and residents.
"I've got the experience and judgment to assist with the planning and decision-making in a team environment at council to keep driving the Tararua forward and make it continue to be a great place to call home."
And while she has put her name forward for the council and board, Mrs Isaacson said she realised she would not be able to sit on both if elected and would make a decision on which to forsake once postal votes started coming in.