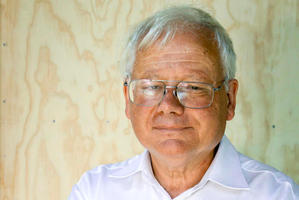 River "hot spots" where Hawke's Bay Regional Council grazes stock will be the subject of a report in an attempt to improve water quality and make sure the council practises what it preaches.
The regional council has a number of sites, particularly over the Heretaunga Plains, where it enables cattle to be grazed near rivers. It was often criticised during floods or when fences were vandalised, and stock managed to access the waterways.
The issue was raised by Councillor Murray Douglas at the council's environment committee meeting this week, where he pointed out the council's guide was to remove stock from riparian strips.
He was also conscious the Tukituki Catchment plan change 6 required and enforced stock exclusion from rivers. There was a perception the council would have to stop grazing stock on council-owned riparian strips immediately under the new plan change rules.
Mr Douglas said stock in and near waterways contributed to water quality degradation and minimised the nutrient screening benefits of vegetation.
The council's group asset manager, Mike Adye, said there were some misunderstandings about what was happening around rivers when it came to managing stock.
"There was concern that we were doing something different from what we are asking farmers to do when it comes to keeping cattle away from rivers.
"There are some stock, at this stage, which do have access to rivers, and that needs to be stopped, but a vast majority of those areas where we graze stock are well fenced off and there is no access for the cattle to the river."
Mr Adye said that, as an example, the council had fenced off 120km along rivers on the Heretaunga Plains, with 6km remaining.
An area often reported by the public was a stretch on the Ngaruroro River, between Chesterhope Bridge and Awatoto. Cattle were often forced back up towards the bridge during flood periods and for a short time could be seen in the water.
The bridge area was not fenced off because it was a high-profile public access site for recreation. Fences in other areas of the river were often cut by vandals and stock could get into the water.
"That is an ongoing problem which happens almost on a weekly basis," Mr Adye said.
Mr Douglas asked for a report showing the river "hot spots" where stock could access water, how the cattle could be excluded and the costs of achieving that goal. Mr Adye said the report would be presented at the next meeting, this month.