Lorde says criticism hurts but man who posted pictures
says she should get used to it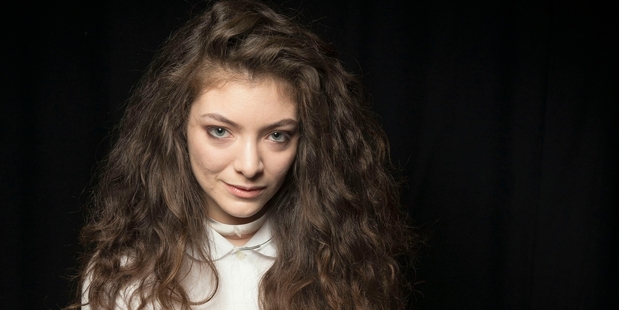 Lorde has confessed she has been hurt by social media barbs about her and boyfriend James Lowe, but a man singled out for criticism by the popstar says she needs to "harden up" and not take it personally.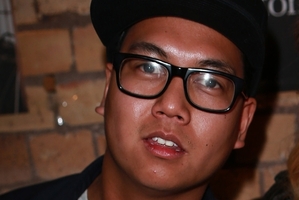 Self-styled "man-about-town" David Grr posted an "awkward-looking" photo of the starlet on his Facebook page, after the image had appeared on an international celebrity gossip website in December.
Grr told the Herald on Sunday the photo attracted scores of critical comments which he admitted "kind of got out of hand".
Lorde (real name Ella Yelich-O'Connor) had contacted him through his Facebook page and told him he was mean to expose a 17-year-old to that level of vitriol.
He was also taken to task on his Instagram account, which has 26,000 followers, by Lowe.
Grr said he apologised and removed the offending photo but was surprised to be singled out a month later in an extensive interview on teen online magazine Rookie.com.
Lorde told the magazine she was teased for wearing weird clothes and reading weird books and "liking stuff that other people didn't like" at intermediate school.
She was now experiencing the same trouble in music, which had re-ignited familiar schoolyard insecurities.
"Just the other day this guy who I don't know but who I have mutual friends with posted a photo of James and me at the beach.
"James is quite famous on Facebook and Tumblr and stuff, and suddenly there were like hundreds of people from my city looking at my picture and making fun of me [in the comments]."
She said it had affected her much more than it should have and she was surprised how stressed she became about it.
But Grr says it's only going to get worse the more famous she becomes and she needed to start ignoring critical comments. "If she takes everything personally she's going to be a wreck by the end of the year.
"I had to say something to her, I guess as a warning to her, that she needed to harden up a little bit."
She also needed to "calm down" about what she said about other artists, he said.
The Auckland teen rocketed to fame last year with her single Royals, which topped Billboard's Hot 100 for nine weeks. She has been nominated for four Grammy awards, and swept four awards at the Vodafone New Zealand Music Awards.
In the Rookie.com interview, Lorde said she was coming to terms with being in the media spotlight.
"I think people don't realise how weird it is to go from being a teenager ... to having everything you say scrutinised and taken out of context," she said.
"But now I've kind of got a handle on it. Now when people are like, 'Tell me what you think of Miley'! I'll say, 'What do you think of Miley'?"
Lorde on:
Fashion - "Ever since I was a kid, I've been into clothes, but not really labels - that's kind of only been in the last year or so. I used to just constantly thrift and make stuff and cut stuff up and borrow my dad's stuff and borrow my little brother's stuff and all that jazz. I've just started buying kind of brand-y stuff, but I get too scared because I'm like, 'This is so expensive, I can't justify it."'
Being photographed - "I have found that there is a lot of stuff, particularly on photo shoots, that people expect of girls, like 'Pop that hip out a bit more! Can you just give me a wink? Can you just look a bit more sexy'? [Laughs] Or, if it's an outdoor thing they'll be like, 'Oh, you're in a long, beautiful dress? Let's get you sitting in this field and looking confused'. Some of the stuff, I'm like, no one would ask this of a guy."
Meeting David Bowie - "To have someone like that tell you that listening to you felt like listening to tomorrow, I was like ... I could creatively die and just be happy forever. I never tell anyone about that experience, because it meant so much to me ... For some reason we were holding hands and just staring into each other's eyes and talking, and I was like, 'This is David Bowie's hand, what am I doing'? It was insane."
School - "I hate high school so much, but there's something kind of cool about walking around on the coldest day listening to Lindisfarne by James Blake or something and feeling like something has happened, even though it's the worst thing ever."
- Source: Rookie.com