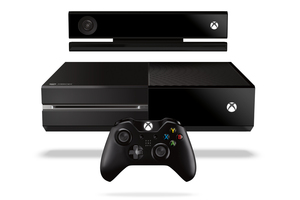 The Xbox One has not had an easy ride to release. Its May unveiling garnered a smattering of applause, with Microsoft announcing hugely controversial policies regarding the console's internet connectivity and game sharing capabilities - policies that sparked an immediate and intense explosion of acrimony from the core gaming community - a lot about TV, and very little to do with games.
The company may have held steady on its controversial policies initially, but the writing was on the wall - this was all a giant mistake (a conclusion that is somewhat moot in hindsight). The PR machine had strolled out to the wicket, flipped off the crowd, swung for the fences, and somehow cracked itself right in the skull with its own bat before falling on the stumps. Outwardly, Sony's expression remained stoic and detached; inside, it surely fist-pumped vigorously for weeks.
It was a humiliating experience for the company, and after it failed to turn it around at E3, its president of interactive entertainment business Don Mattrick dutifully fell on his sword. The new plans didn't silence the howls of derision immediately, but slowly Microsoft has checked off a gamer's wishlist of features - including reversals on an always-on Kinect - to the point where the Xbox One and PlayStation 4's policies on everything from used games to independent developer support looked practically identical.
It has been a stressful year for Xbox, but best to get these things done before launch, and the division did eventually display humility and a willingness to listen, even though many would say it didn't have a choice. Either way, what hits the market this week is far removed and much improved from the seemingly user-unfriendly system unveiled in Redmond all those months ago.
A BLACK MONOLITH
The confusingly-named Xbox One is a matte and gloss black box that eschews its predecessor's bold curves for a more utilitarian, rectangular look. A silver Blu-ray drive slot breaks thing up on the left of the faceplate, while a white Xbox logo-branded light to the right is the only indication the console is on.
Its top and sides are home to large vents, and the back hosts HDMI in and out, gigabit ethernet, S/PDIF optical out, and two poorly-placed USB 3.0 ports (there is another on the left hand side near the front, however). Under the hood is an 8-core 64-bit x86 processor with an 853 MHz GPU clock speed, 8 GB of DDR3 RAM, 32 MB eSRAM embedded memory, and a 500 GB hard drive.
Despite its bulk - the unit is roughly 10 per cent larger than a 360 - the Xbox One is deceptively light, weighing in at about 3.2kgs. It's a sleek, modern, unfussy box that could be mistaken for a very minimalist high-end Blu-ray player or Sky decoder. That's intentional of course; Microsoft hasn't hidden its love of TV, and it will be hoping the One will sit unobtrusively alongside cable boxes and hi-fi systems under lounge televisions worldwide.
YOU ARE NOT THE CONTROLLER
According to Microsoft, it made more than 40 improvements to the already-excellent Xbox 360 controller when creating its Xbox One equivalent, and many of these are instantly recognisable. It feels slightly heavier and more substantial, and like the box itself, sports an alluring matte black finish. Its analogue sticks are smaller by perhaps 1mm all the way around, but are covered in a pleasingly-grippy mottled rubber that has featured on Xbox 360 special edition controllers in the past. Smaller sticks are usually death for the larger-handed, but these provide perfect control and never escape or slip.
Those with bigger hands will notice that the Xbox One controller is just marginally narrower from bumper edge to bumper edge, and each bumper's curve is much more pronounced, which means they arc away from larger hands earlier than the Xbox 360 controller. That means that fingertips overshoot the bumpers and sit towards the midpoint of the controller, and the bumpers are therefore pressed using the middle segment of the finger. It's not a huge concern except the bumpers feel cheaply constructed. They're not as sturdy as those on the Xbox 360, and their switches in particular feel of a lower quality - something that seems at odds with the rest of the design.
The triggers are placed wider than their 360 equivalents though, and have a longer, looser throw that makes them more comfortable and precise. Each has its own independent motor too, which allows for directional vibration - great for shooting games.
Also looser are the "view" and "menu" buttons - formerly "back" and "start" - and again this may be a quality issue. They're actually nicer to press than their stiff predecessors, though.
Two great innovations round out the Xbox One controller. The first is internal battery housing that sits flush with the back panel of the controller so fingers are no longer restricted by a bulky compartment. The second is a drastically improved d-pad that is now a completely viable and even excellent option, even in demanding, precise genres like competitive fighting or platformers. It offers feedback in the form of a pleasing click, and is the best d-pad outside anything with Nintendo written on it.
Overall, the controller is an improvement on an already-outstanding design, and when passed to another player with an account on the Xbox and their home screen preferences are applied. If they can get games to change y-axis inversion status depending on the player holding it, that would be the cherry on top.
TURN ME ON
A touch of the Xbox One's capacitive power button sees the unit emit a pleasing chime and the console begin an almost inaudible hum. While the 360 often sounded like a busy day at Heathrow, the Xbox One's fans produce incredibly little noise. Not once in more than 20 hours of operation have we been aware that yes, there is a console running in the room.
There are two power modes, and these drastically affect the console's boot up and shut down times. "Insta-on" mode downloads updates when "off", brings up the interface in 20 seconds, and shuts down in six. Power-saving mode on the other hand boots in between 60 and 80 seconds and shuts down in about 20.
A Microsoft account is required to sign in and a profile colour is selected that affects the colour of the system's core menu tiles. Gamerpics and avatars work as they do on the 360. Users may opt to be recognised and signed in by Kinect, and this works extraordinarily well. In fact, up to six people can be recognised by the device at once, and all may access their profiles and content without signing in and out manually. Should all have controllers, whoever presses the Xbox button will see their customised home screen, which is a pretty cool touch.
The interface incorporates a simple Windows 8-style tile system which matches the minimalist sensibility of the system's exterior. The home screen is accessible at any time by pressing the Xbox button - even while a game is loading or cutscene playing - and its large main window always shows the current activity.
Games and apps and Snap sit to the right, profile info to the left, recently accessed content is displayed in four tiles below, and one other shows what's in the disc tray. To the far right are three entertainment recommendations from Xbox that become more tailored to a user's taste the more the console is used.
The store is one screen to the right and pinned applications - which travel with a profile - are one to the left. Settings, help menus, and the option to close the currently selected app are always available through the controller's menu button. It's an elegant system simple enough for even the tech-phobic to figure out.
The Store itself is broken up into Games, Music, Movies and Apps categories, each of which is broken up into expandable "Featured", "New", "Recommended", "Top Selling" and "Top Rated" sections. It loads in fewer than five seconds, and is simple to search game name-wise, but a genre search or browse function is sadly absent at this stage.
I SPY WITH MY LITTLE EYE
The new Kinect sports a 1080p HD camera that functions well under most light conditions including complete darkness, and does away with the motorised tilt in favour of a good old-fashioned hinge. This makes it feel much sturdier, and it's a far superior piece of tech overall. Its field of view is much wider, motion blur and latency are both drastically reduced, and it recognises 25 unique joints rather than what often felt like seven with its predecessor.
Of course, the bad news out of Microsoft today was that voice commands outside of games will not work on launch day on the Xbox One in New Zealand, and this limits the Kinect's usefulness. That means that menu voice commands aren't acknowledged. In-game the sensor has no trouble recognising voice commands though, and its incredibly snappy response time and effortless detection has us optimistic that the device may finally live up to its initial billing. We can confirm that the first time it detects your heartbeat is both exhilarating and a little scary.
But the best part? It just works. There are no setup cards and no faffing about. We jumped into a few Xbox Fitness routines and despite our blindingly fast press-ups and high-knees, the Kinect effortlessly kept pace and registered every single movement. More granular, demanding titles will be put to the test in the coming months, but long after we relegated the first Kinect to voice command duty, we're cautiously optimistic about this one's capabilities.
CALL ME ON MY TV
Apps-wise, New Zealand generally gets the short shrift, although the Xbox One will ship with the option to download apps that play audio CDs, surf the web, store and display stuff (SkyDrive), or stream music and video through Microsoft's proprietary services. Internet Explorer for Xbox One seems speedy, and the lack of flash support isn't such a big deal these days. It's also simple to use - the left stick controls an oversized pointer, while the right scrolls. Tabbed browsing and selecting favourites is possible, and it seems solid overall, but the moment a YouTube app surfaces, no-one will use it ever again.
However the non-gaming app that has seen the biggest marketing push is Skype, which is one of those things you never thought you wanted on a big screen until you had it. The autofocusing Kinect camera even zooms in on a mid-range shot of whoever is signed in, and will follow that person around if they move.
Initially disconcerting, it's actually a bloody awesome feature, and the Kinect won't pan out to include others unless they are signed in as well. The audio quality is high, video looks great, and Skyping from a reclining lounge chair is infinitely more preferable to doing so lying on a bed or sitting with a laptop in your lap. It does require an Xbox Gold subscription though.
PAT HEAD, RUB BELLY
The Xbox One's three operating systems allow it to perform several tasks at once, and this takes the hassle from downloading updates and waiting in multiplayer lobbies in particular. For example, Dead Rising 3 asks players if they'd like to continue their singleplayer progress while it searches for a multiplayer game and once this is found it can be declined or hopped in to.
The system's adept multitasking also means that games don't need to be quit for the console's settings to be tweaked, and players can even remain in-game while accessing the store. It's brilliant, and will make it difficult to go back to the current gen way of doing things.
Users may even snap an application to the side of the screen so two apps are visible at once, and this applies to any combination except two games running side-by-side.
The much-vaunted play-while-downloading system is also a success. In the case of Crimson Dragon, the game reached 40 per cent downloaded and was then able to be played with no missing content.
- GAMEPLANET.CO.NZ