Wine editor Jo Burzynska heads to Marlborough to meet the winemakers holding their own among the big boys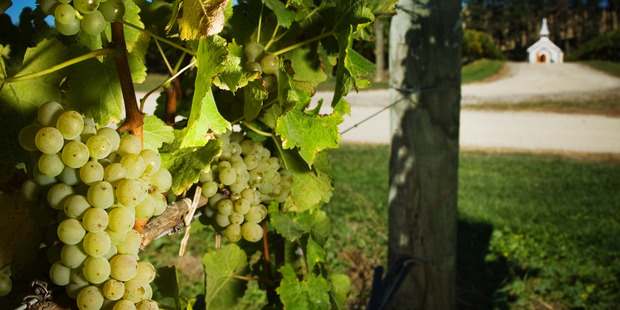 Wine is big business in Marlborough, but it's still home to artisan producers making wines outside the mainstream. Last month I travelled to the region to visit a band of exciting smaller players calling themselves "Mana", who have united in their commitment to the region, organic practices and making wines on their own premises.
Huia
"Mana is open to anyone who is organic and has their own winery," explains Claire Allan, who whisks me from Blenheim airport to take me through the pure, elegant wines she makes with husband Mike at their small Rapaura winery. "We're a diverse group of people but with the same objectives of having great vineyards and really good wines. A huge amount is about sharing information and resources - many hands make light work!"
Herzog
Next stop is Herzog where, as on every visit, I find Hans Herzog busy in the vineyard. There he tells me about this special 11ha site on the banks of the Wairau that is warmer than most in the region and whose vast array of soils allows him to grow 27 grape varieties. Over lunch at the esteemed Herzog eatery, I try a dazzling array that spans arneis to zweigelt and includes a rare example of a successful New Zealand nebbiolo.
Seresin
At Seresin, the estate owned by cinematographer Michael Seresin, everything is farmed biodynamically. Vines and wines are managed using the cycles of the moon, while animals roam and vegetables are grown among the vines. In recent years the estate has released a growing number of gorgeous pinot noirs, which I sample with winemaker Clive Dougall. Then it's off to Seresin's Waterfall Bay home in the Marlborough Sounds, where the group mucks in to cook a delicious dinner. It's a convivial gathering that illustrates the group's collaborative philosophy and reflects the engaging and honest nature of their wines.
Fromm
As the sun rises over the Sounds, I board a boat bound for the bach of William Hoare, youthful new blood at the well-respected Fromm Wines, who bought into the business with two other investors in 2007. He drives me back into wine country to taste its products with winemaker Hatsch Kalberer, who's been with Fromm since its start. Responsible for some of the most long-lived wines in the region, Kalberer tells me it's down to having a good site and mix of vines as well as a gentle touch in the winery.
Rock Ferry
Then I'm off to relative new kid on the block, Rock Ferry Wines. It's the culmination of owner Tom Hutchinson's passion for wine. He worked in wine shops, travelled the world's wine regions and trained as a viticulturist before buying the vineyard and releasing his first wine in 2009. It was crafted in the winery they converted from a fruit-packing house on the vineyard. Three years later, he and wife Fiona opened their relaxed cellar door and cafe where, over a tasty organic lunch, Tom explains the building was once their home. "It's about making use of what's here," he says of this green approach.
Te Whare Ra
It's been 10 years since husband and wife winemaking team Jason and Anna Flowerday took over one of Marlborough's oldest wineries. Since then they've restored it to its former glory; converted its vineyard to organics and established a reputation as one of the country's leading aromatic wine producers. To celebrate, they treat me to a vertical tasting of all the dry rieslings they've made to date from the estate's original vineyards established in the late 70s and early 80s. It's an impressive line-up and testament to the couple's talents and the quality of the site.
Clos Henri
My final stop is at Clos Henri, the Marlborough arm of French sauvignon supremo Henri Bourgeois. It's just beaten the French side of the enterprise to become certified organic which, as viticulturalist Fabiano Frangi explains, is easier in Marlborough than France with its multitude of tiny plots. Frangi takes me for a fascinating trip round the diverse terrain of Clos Henri's single vineyard, where I sample its refined sauvignons and pinot noirs on the very spots the grapes for each were grown.
Then it's back to Blenheim airport, most definitely feeling the mana of this varied bunch of winegrowers and their collective vision for making great wines naturally.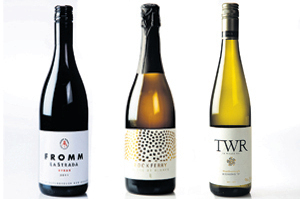 Road Trip Memories
Rock Ferry Blanc de Blancs Marlborough 2008 - $39
A stylish dry sparkling wine, some of which was fermented and aged in old barrels, with notes of crisp green apple, citrus and a subtly smoky edge.
greatlittlevineyards.com
Te Whare Ra "D" Marlborough Riesling 2012 - $26
A delicious dry old-vine riesling with real intensity and structure to its fresh palate that fuses notes of lemon sorbet, orange blossom and mineral. Enjoy now or cellar.
From Liquor King Ponsonby and Birkenhead, First Glass Wines & Spirits.
Fromm La Strada Marlborough Syrah 2011 - $39.85
Marlborough may not be well-known for its syrah, but Fromm has produced consistently cracking examples, such as the highly aromatic La Strada that's redolent of black pepper, spice and florals over a juicy boysenberry base.
From The Village Wine Trader, New World Victoria Park, The Village Winery.
- VIVA