Indulgent treats for days when only dessert will do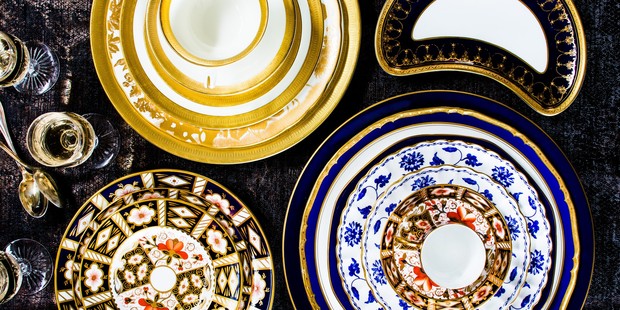 I don't know about you, but sometimes I could skip the first two courses of a meal just to get my sweet fix. Sadly we're often too replete by then to really enjoy dessert, yet it's frequently the highlight of the meal.
That's why I love Milse, the new dessert restaurant at Auckland's Britomart - you go with the sole purpose of eating dessert! Now that's decadent.
When I'm entertaining at home, I love to impress guests with an extravagant dessert, ideally serving a dish where the majority of the work can be done beforehand. Today's recipes can all be prepared in advance and though they require a little extra effort, they're worth it for the pure pleasure they will bring.
These chocolate tarts are sheer decadence and will satisfy any chocoholic. One guest of ours couldn't resist and enjoyed a second the next day with an espresso for her breakfast. I'm sure she would have been buzzing all day.
The tarts' rich chocolate pastry is filled with a smooth mix of chocolate and cream.
I've topped them with hazelnut praline, but you could drizzle them with white chocolate, if you wish. I like the simple elegance of dusting them with cocoa powder and serving them with cream.
The smooth lemony bavarois is something a little lighter. Lemon desserts are high on my favourites list; fresh and a little tart, a great way to finish a meal. You can find gelatine leaves at specialty stores, but if necessary you can substitute them with powdered gelatine without affecting your result. I've paired the bavarois with poached rhubarb - because a kind person left a bunch on my doorstep - but you can use any seasonal fruit - I plan to use tamarillos next time.Easy-to-make langues-de-chat (cat's tongues) biscuits are a delicate accompaniment to this dessert.
And then there's the ultimate way to impress your guests: baked alaska - a layering of sponge and icecream covered in meringue, then torched or baked in a very hot oven to toast the outside. I made my first baked alaska 20 years ago, nervously flambeing it at the table. I remember the lights dimming and my guests' delight when the eggshells I'd slotted into the meringue and filled with brandy ignited with ease and the dessert came alive.
When you've mastered making one big baked alaska, try creating individual mini versions - they're truly special.


Recipes
• Rich chocolate tarts
• Lemon bavarois, poached rhubarb and langues-de-chat
• Baked Alaska


For more fabulous recipes from Angela Casley, visit foodhub.co.nz
- VIVA