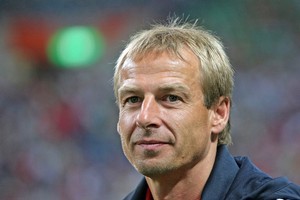 Jurgen Klinsmann. Photo / Getty Images
Juergen Klinsmann said he negotiated with the US Soccer Federation for nearly a month to become coach before ending talks when the USSF wouldn't put his authority in writing.
The USSF rehired Bob Bradley for a second four-year stint after ending talks with Klinsmann, who coached Germany to a third-place finish in the 2006 World Cup.