Sony Music is in the midst of negotiating a split with Dr Luke after years of controversy following Kesha's rape allegation against him, a source told the Hollywood Reporter.

As the Daily Mail reports, Lukasz Gottwald had a long relationship with the company, generating dozens of hits for stars such as Kelly Clarkson, Avril Lavigne and Miley Cyrus.
Read more:
• Ed Sheeran grants dying boy's wish
• y's wish• Weird reason star's hair has fans worried
However, in October 2014 Kesha came forward to accuse Dr Luke of once giving her a date-rape drug and then taking advantage of her in a hotel room.
She alleged that he exerted 'suffocating control' over her life and career for a decade, and that he consistently insulted her looks and denied her some of the profits from her music.
Gottwald later counter-sued Kesha, claiming that she defamed him, and that her attempt to extradite herself from the record and publishing contracts was extortion.
Both accounts were very public, and a 'Free Kesha' campaign swept social media, raising the profile of her claims.
A New York judge rejected Kesha's attempt at an injunction, which would have allowed her to work away from Gottwald. He also threw out her 'hate crime' counterclaims and denied her second attempt at counterclaims based on a breach of contract.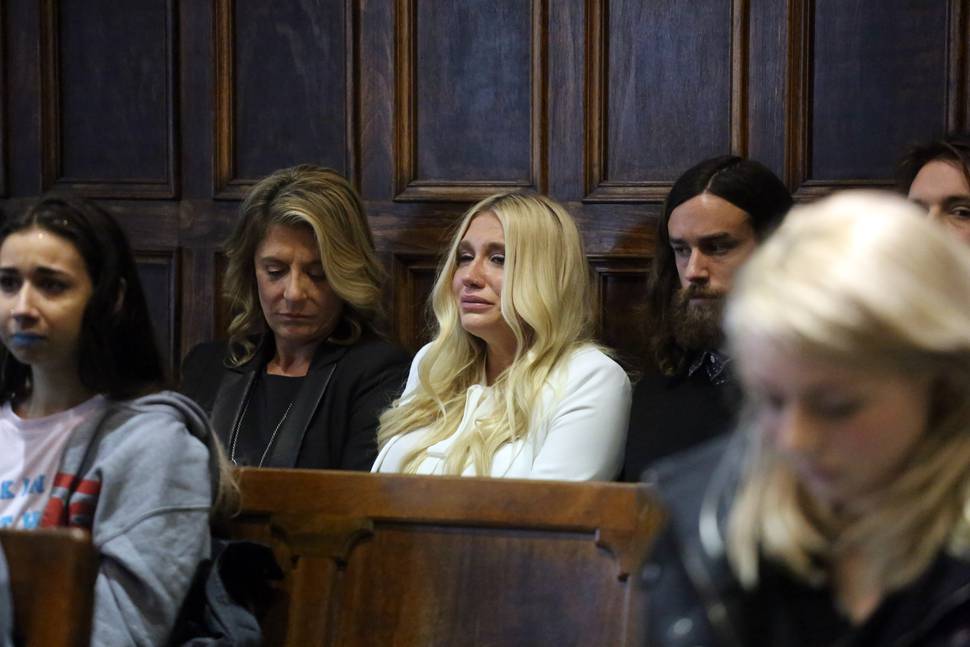 In April, Kesha filed a notice of appeal on an overturned bid to impose California's seven-year limit on personal service contracts - according to Hollywood Reporter.
This was the third pending appeal in the Kesha-Luke dispute before a New York appeals court.
According to a source, Gottwald's relationship with Sony is under a microscope, and the two are in the midst of negotiating a split.
Additionally, court papers show that Gottwald is no longer CEO of Kemosabe Records, and the company says that he no longer has authority to act on its behalf, according to Hollywood Reporter.
However, Entertainment Weekly says the producer still has a relationship with Sony despite reports to the contrary.
The page devoted to Dr Luke on Sony Music's website has been taken down.
While the split might, in some respects, be a victory for Kesha, it also poses potential problems.
In her court papers, she cited that Sony had previously served as a go-between, suggesting that when that relationship ends things could become worse for her.
Further, Gottwald's defamation charges against the star are still pending, and the contract break could serve as further proof of how his career has suffered as a result of her rape allegations.