Matt Chisholm had an endurance test of his own as host of Survivor New Zealand. He tells Chris Schulz how it went down.
The crew was set up. Cameras were rolling. As the cast rolled in with their flaming torches, Matt Chisholm sat down on a tree trunk near a fireplace, and felt his stomach grumble.
As a TVNZ reporter for seven years, he'd been waiting for this moment for months. Fronting a New Zealand version of the long-running American reality TV juggernaut Survivor was Chisholm's first big hosting gig.
And here he was.
He was pumped. He was buzzing. He was ready. He'd arrived in Nicaragua early to acclimatise, memorised his lines, practised his questions. He was wearing a baggy blue shirt, just like his American counterpart, Jeff Probst.
Read more: Meet the cast of Survivor NZ
He was taking this seriously. There was a very real chance he might miss the birth of his first child to be there.
But Chisholm had kept one key fact from everyone gathered around the fire.
No one at Survivor New Zealand's first tribal council - where two contestants would be dramatically ousted after just a day together - knew what Chisholm was going through.
He was shitting himself. Literally.
"At 6pm before a 6.30pm tribal council, I was having a cold shower after being to the toilet half a dozen times," Chisholm says.
"I actually, inadvertently, unintentionally, went to the toilet in the shower."
This wasn't part of the plan. And it wasn't nerves. Chisholm had come down with something - heatstroke, possibly, or maybe it was that seafood gumbo - while filming earlier that week, and it hadn't settled.
"I started feeling really nasty," he says. "I was thinking, 'I've never actually felt this bad before going on camera. Am I going to be able to deliver?'
"My plumbing wasn't good ... I was going into two tribal councils, interviewing 16 people, an hour and a half of interviewing, and I had the shits."
Survivor is supposed to be a cut-throat endurance test for its 16 competitors, who live together in opposing tribes, enduring the elements and eating very little while competing in bruising challenges before turning on each other every three days.
They do this for 40 days, and the person left standing wins $1 million. Well, in America they do. In the New Zealand version, they get $100,000.
But with a comfy bed and a hot meal to head home to every night, Chisholm thought he had it a little easier than the contestants. But Survivor soon turned into an endurance test all of his own.
For starters, he was away from his pregnant wife, Ellen Cairns, who wound up giving birth to their first child together - Bede - on day 38 of Survivor New Zealand's 40-day shoot. There was no way Chisholm could be there.
"You can't leave," says Chisholm. "This is so much bigger than 'Matt Chisholm, his wife, Ellen, and his son, Bede. We just sucked it up, had a lot of big conversations, emotional chats ... I had to give it a crack, right?"
More challenges awaited Chisholm when it came to his role on the show. As a journalist, he was used to quickly befriending and siding with or against the people he was interviewing. On Survivor, he isn't allowed to do that.
"I'm a referee. I'm a counsellor. I'm a mediator," he says. "As Survivor host, you have to stay at arm's length so you can call the next game, or the next challenge, and do it fairly. You're not making friends. I found that really hard. I just wanted to talk to these people [but] if you're really good friends with that person or that team, that could make a difference."
He's back home now, busy fronting TVNZ's long-running consumer affairs series Fair Go. Bede and Ellen are doing well, and Chisholm says he made the right decision. Missing the birth of his son and struggling through some stomach issues was worth it, because, he says, the show is good.
It is, he says, full of drama. "The game is beautifully designed in that there is always something happening ... Every day there are twists and turns and something new happens. It's just so good."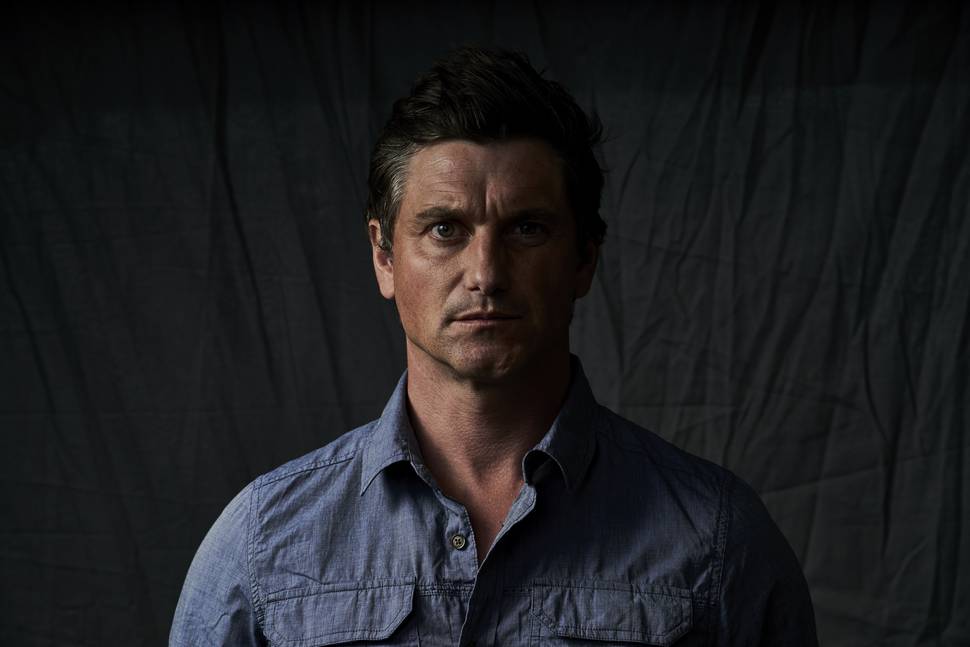 Despite initial concerns, he believes there's enough back-stabbing, alliance swapping and mental manipulation to rival the American show.
"I think everyone surprised themselves about how cut-throat it soon became, and how nasty they could be. They'd do these manoeuvres, blindside people, then have to live with it, and they're just like, 'This isn't my reality, I'm not usually like this, I have a good moral code'.
"It's not the Kiwi way to wrong people, to look them in the eye and lie to their face, but every other day it would happen."
But Chisholm still shakes his head at the memory of that first tribal council. He's seen the first episode in which the incident airs, and noticed that he looks a little shaky.
He hopes he doesn't look too bad on screen. "There's one shot I can see that I'm struggling. There are beads of sweat running down [my face]," he says.
"I was thinking, 'How much longer until I can run to the loo?'"
LOWDOWN
Who: Matt Chisholm
What: Survivor New Zealand
Where and when: Airing every Sunday and Monday night from May 7, TVNZ 2