It's only week two but The Bachelor is burning through contestants this year, sending another two ladies home, including the series' first and only Chinese bachelorette.
Tonight saw Stephanie and Taylar sent packing when the Bachelor made an apparent last minute decision to double down on the elimination ceremony.
Despite Dominic Bowden's best attempt to amp up the drama, it was an underwhelming denouement.
More importantly, tonight we learned Zac once performed as a stripper at hen's party and he's partial to a bit of cheese.
That's not even a joke. He literally said: "I don't mind a bit of cheese," while eating cheese.
Seriously guys, this shit is deep.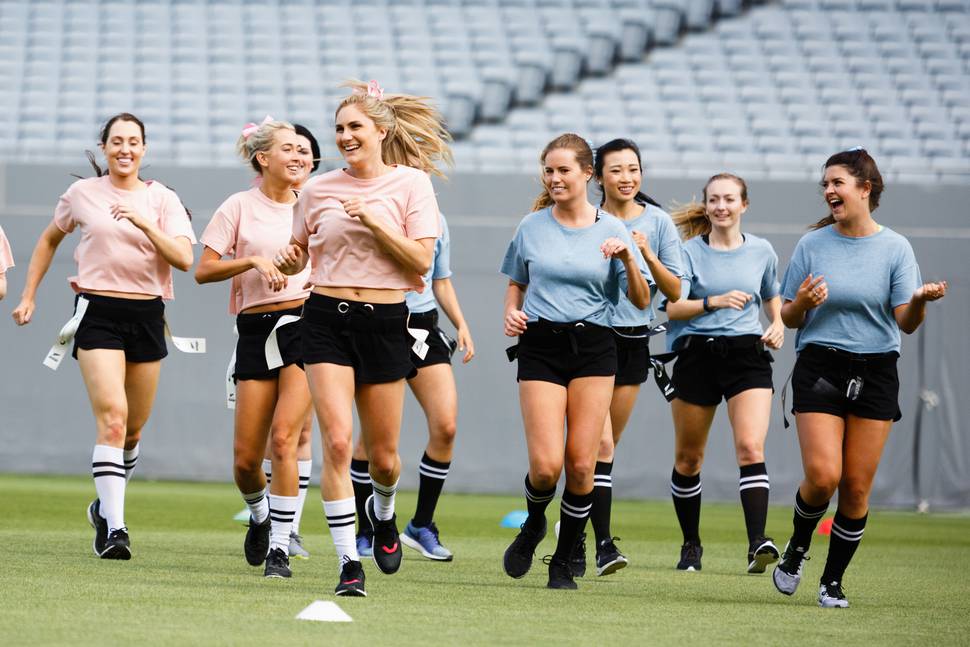 Seemingly inspired by a scene from the last season of UnReal (the insane melodrama based on The Bachelor), tonight saw the girls forced to play rugby at Eden Park.
The only thing more awkward was watching Dominic Bowden try to make convincing sports chat.
Earlier in the episode, Viarni deployed the now infamous white rose to snake a single date off Bel, who was left looking like someone had just run over her puppy.
First stop on their super romantic date was a trip to a local frock shop, where Zac chose a new dress for Viarni and insisted she wear it then and there.
Luckily for Zac, Viarni didn't interpret this as the gross, controlling gesture it clearly was and instead found it sweet.
"I'm kind of like Julia Roberts in Pretty Woman. Except I'm not a hooker."
Good to clarify, I guess.
Other than that, it was just more of the same. Girls lay by the pool bitching. Girls sat by the pool bitching. And in a shocking twist, one girl read a book.